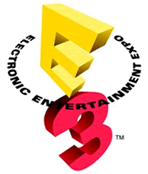 It's been quite a roller coaster as we wait for confirmation regarding Gran Turismo 5's appearance at next week's E3 2009.  Things started out good, when our own Amar212 shared some cryptically optimistic information regarding an E3 announcement, but hopes were dashed when Sony's biggest franchise was missing from their lineup for the show.  Today, we're back up again, with encouraging words from an apparently reputable French PlayStation magazine, PSM3.
First picked up by GTPlanet user vannardini, other reports of PSM3's article have been trickling in.  Let's hope they are right – of course, with E3 2009 right around the corner, we won't have to wait long to find out!
More Posts On...
The original comments for this post are no longer available.