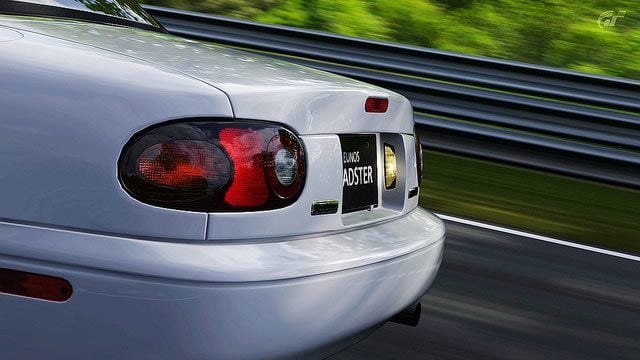 It's time for another GT5 Seasonal Event – the latest of which features Mazda's ever-popular MX-5 sports cars. Races take place at the following locations, in eligible roadsters of 450PP or less:
Tsukuba (of course)
Autumn Ring Mini
Trial Mountain
Clubman Special Stage Route 5 Reverse
Eifel (Kart)
Note the Online Car Dealership does not appear to have been updated, nor have any new Time or Drift Trials been introduced. As always, head on over to our GT5 Seasonal Events forum for more analysis and discussion. Thanks to slashfan7964 for the early tip!
GT5 Photomode image by gtsteviiee.
More Posts On...
The original comments for this post are no longer available.