DLC has changed the way we play games. Gone are the days where you buy a 'finished' product on release as additional content and Season Passes become more prominent in each new release. The racing genre naturally lends itself to embracing this new delivery model, since there will always be 'that' car or track fans plead for inclusion. Arcade, semi-sim or full-blown simulation — regardless of the sub-genre we have examples of developers and publishers outlining extensive DLC plans and asking for your premium to make it happen.
Where this model was once viewed as an infallible sign of support for your favourite title, increasingly discontent gamers can be heard as DLC becomes synonymous with the genre due to heightened expectations and the money being asked for. Is post-release support a good entity, or is it now being used to take advantage of the average consumer?
In many ways, the rise of the Season Pass has facilitated a more negative look toward DLC and additional content. Asking for your hard-earned cash on the assumption the developer can deliver is a pretty bold move by publishers and no game series has embraced Season Pass culture more than the Forza series. Across both the Motorsport and Horizon entries, the prominent 'Car Pass' and 'VIP Membership' is as much a staple of the franchise as the actual title entries. As an example, let's look at Playground Games critically-acclaimed Forza Horizon 3.
On the day of release, the Car Pass and VIP Membership were available for purchase at £25 and £15 respectively for a combined total of £40 — roughly the price of the game. The third installment also included a Forza Motorsport All-Stars pack at launch for £8. Between them, the passes would offer 57 cars with the VIP membership also offering nominal perks like in-game wheelspins and exclusive events. In terms of substantial content, this works out at just under £1 per car so the core value is definitely there.
The issue here, is that the value is reliant on you enjoying and being satisfied with each car included in the packs. Taking a look at the VIP pack, we have 5 cars sold separately which are definitely tempting. Icons like the Koenigsegg Regera and the Ferrari F12 are locked behind this membership but you really have to wonder why.
Unlike the Car Pass, these vehicles were ready on release of the game but placed in what is essentially a very expensive car pack with some bells and whistles to justify the price for those interested in its contents. It's hard to see why the VIP membership isn't included in the car pass and similarly for the Motorsport pack for cars that already featured in the same overarching Forza series.

For those who do want it all, Forza Horizon 3 does come with an 'Ultimate' edition for £80 which includes all of the above, but there's a huge glaring omission from this pack.
Forza Horizon 3 will feature an upcoming map expansion pass due to kick off later this year starting with the Blizzard pack. The map expansion pass itself is £30 for two expansions and is not included in the above mentioned 'Ultimate' edition which doesn't really live up to its namesake. This would bring the actual ultimate Horizon 3 annual experience to a whopping £110, more than double the price of the base game.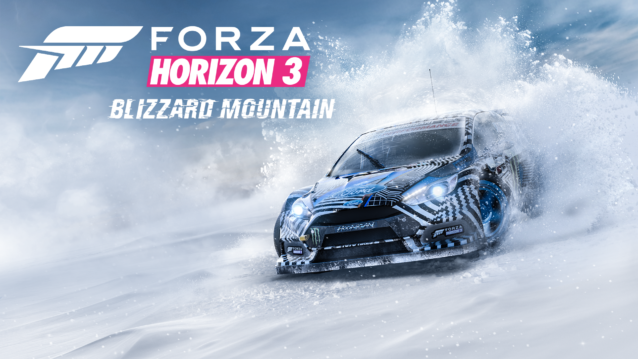 The nature of the beast, is that DLC packs in the racing genre can never tick everyone's boxes, so in theory the more content added, the better! Every car fan has different tastes, so a good majority of the content people pay for will probably be driven once and then left in the excess.
Forza's output of well-made cars is staggering, but the actual content on offer can be hit or miss. For most Forza car packs, there's at least 2 or 3 cars that are met with a lukewarm response. In the latest car-pack, the inclusion of the BMW M4 GTS can be used as an example. This is a model of car which is already represented in the base game, though not the exact variation. In a full-blown simulation the addition could perhaps be interesting but in an arcade racer it seems like a bit of a wasted slot in the roster.
It almost feels like it's a matter of meeting the Car Pass' total number of vehicles rather than hand-picked worthwhile choices. Cars can be bought individually but the price of each car will add up over time if there's enough that tickle your fancy but you don't want the all-out car pass.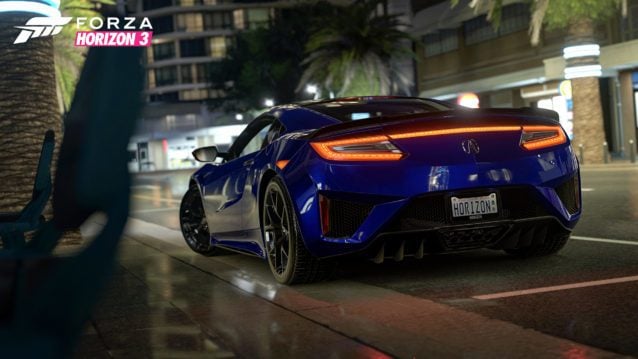 Forza Horizon 3 isn't alone in embracing DLC culture. Driveclub is well-known for how much content was added not just in the season pass but free from charge. Support ended just a few weeks ago with a huge 15 tracks added as a last 'thank you' from the defunct Evolution Studios.
The season pass was priced competitively at launch too, offering 38 cars and 176 new tour events for £20. Likely as a result of the botched release more content was added, but the foundations of the season pass remained the same and outdid most players' expectations with a hard-hitting list of car packs.
That being said, with the cycle detailed quite a bit before release, you have to wonder how much time was spent getting the content ready and if that time could have been used to polish the game on its initial release.
For all its many wrinkles, Assetto Corsa also has a hearty Season Pass which includes the ever-tempting Porsche packs and 30+ vehicles in total. That being said, AC offers cars previous to its console release as part of the pass rather than the base Assetto Corsa game. This comes across as a bit underhand given they were already created for inclusion. Furthermore, the DLC is not deployed equally between the formats so those on console are at a further disadvantage.
Assetto's DLC support wouldn't ring too many alarm bells if it weren't for how bare-bones and incomplete the game can sometimes feel. With various bugs and design choices, it can make you wonder if the console versions will always play second fiddle to the original PC release. Our own man Kyle touched upon this and more in his review.
In recent times, it seems like a necessity for DLC support is prominent in the minds of both consumers and publishers. It's became more of a big deal when a game does not have a Season Pass rather than vice versa. The eagerness to support these games then creates an air of expectancy — putting more pressure on developers to deliver whilst maintaining a focus on patching games with other issues.
Even Gran Turismo seems susceptible to this. After a post-release DLC approach that ran the gamut during the PS3 era — paid packs in GT5, everything added for free with GT6 — 2017's GT Sport's approach is still a mystery. That said, when the game was first made available for pre-order last summer, retailers had "exclusive" content packs, an increasingly familiar sight with triple-A games.
Kazunori Yamauchi also went on record saying the game could eventually feature 500 cars. As GT Sport is set to launch with 140, one does wonder how exactly the number will swell by over three times the original count.
DiRT Rally is an example of a game which feels so complete at launch that it doesn't need DLC. Yet, due to the nature of today's industry, we all clamour for more content to be added instead of anticipating the next (hopeful) entry in the series which at this point would probably add more substantial content and gameplay improvements.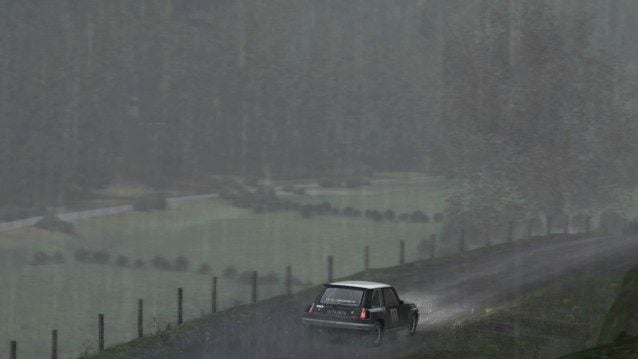 I've never been a pure believer in the idea that post-release content "should have been in the game to start with!" but when yearly release cycles are planned months before release it does make you ponder. Committing to the unknown of a Season Pass or paying for lacklustre filler content could lead to a more lazy approach by publishers when it comes to DLC, opting to keep fan favourites behind a paywall knowing they'll probably be heralded when they are included.
Make no mistake, I'm not lambasting the support games above have had, rather questioning where we're at in the DLC age. It's not a stretch to imagine what repercussions a reliance on post-release support could have should it become more of a revenue generator than the base game it's self.
There's no question: post-release DLC is here to stay, and makes developers and publishers a lot of money. Let's just hope it can continue to prove worthwhile and not damage the base experience games offer in the present and future. One thing's for certain, I can't wait to get my hands on those map expansions for Forza Horizon 3…
More Posts On...