It's been a wild day. The big GT Sport Event in London just concluded its live stream, and we've been hit by a tsunami of new details. We've heard about the 19 tracks, we've heard the game will feature over 130 cars, and we've even got a date to mark on the calendar: November 15, 2016 (or up to a few days later if you're in the Europe or the UK).
In the US, much like other recent Gran Turismo titles, GT Sport is launching with both a Standard version, and a Limited Edition. The collector's choice, the LE comes with over $130 of bonus content according to Sony. Inside the stylish gold steelbook case, players will find codes for the following perks:
GT Sport Starter Pack (8x Cars) – Gain immediate access to cars within various race class, including GT4, Rally, and more
$1MM In-Game Credit – Build and customize your personalized garage
Livery Sticker Pack – Bonus livery of numerous brands and logos
30x PS4 GT Sport Themed Avatars – Based on selected GT Sport featured vehicles
Racing Helmet – For your customized driver profile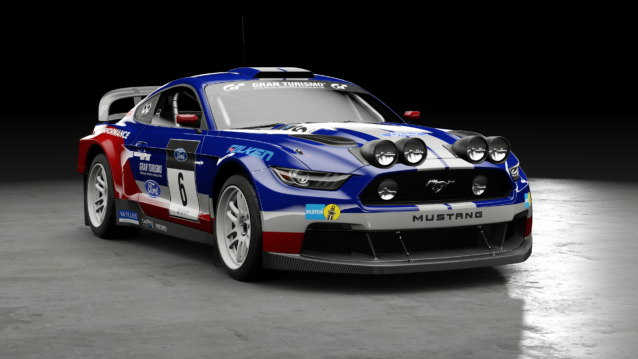 The Limited Edition will retail for $69.99 USD, or $89.99 CDN.
European GT fans get another, altogether more substantial pack: the Collector's Edition comes with an exclusive model of the Mercedes-AMG GT-S, as well as a special automobile enthusiast book written by the folks at Polyphony themselves. European pricing is yet to be announced for this or the other two editions of the game.
As is increasingly the norm, select retailers will also gift you with unique pre-order bonuses. In North America, all pre-orders will get early access to three cars: the Ford Mustang Group B Rally Car; Toyota FT-1 Vision GT Group 3; and Peugeot 908 HDi FAP LMP1. The retailer-specific perks are listed below:
GameStop – 2x Early Access Bonus Cars

Chevrolet Corvette Group 3
Nissan NISMO GT-R GT3 N24

PlayStation Store

GT Themed PS4 Avatars
GT Sport Dynamic Theme
$500,000 In-Game Credit

Amazon
You can check out these rides in full high-res glory below, and join in the festivities in our GT Sport forum section!
See more articles on GT Sport London Event, GT Sport Release Date, and GT Week 2016.