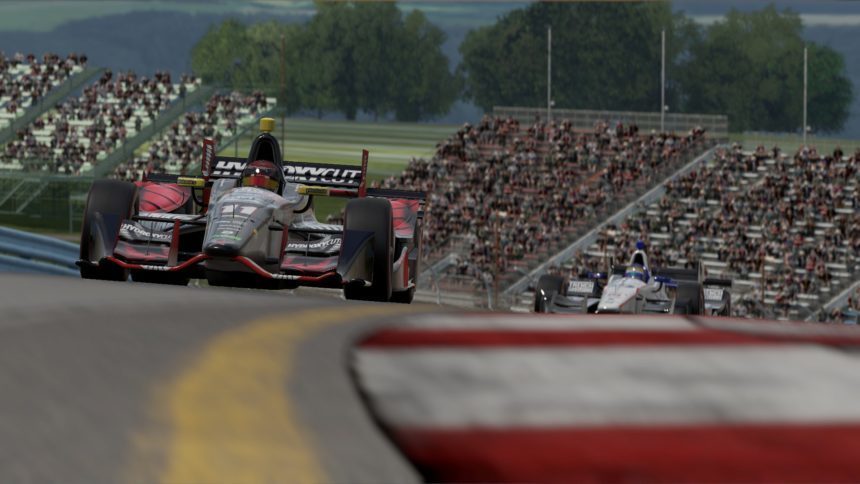 As sim racing trickles more into the mainstream, one aspect that escapes a lot of players is the idea of race day tuning. A decent car set-up can often be the difference between failure and victory, so it's an important aspect of our hobby. Project CARS 2 is aiming to bridge that knowledge gap with a Race Engineer feature.
A Beginner's Guide
YouTuber mrsteeljockey gives us a look at a work-in-progress build of the Race Engineer feature. It's a simple enough feature to access: head to an event, pop into the tuning menu, and the Race Engineer will greet you.
The system itself is smartly laid out. Upon selecting the race engineer option, you can choose between braking, downforce, suspension and gearing assistance. The focus of the video shows how the Race Engineer affects braking settings.
The system first asks the player a straight forward question: what is actually wrong with the car? In the video, the Race Engineer asks what feels off with the braking and offers the player three preset options. Choices differ between braking response being too slow, too sharp or something in between.
Its immediately apparent just how easy this is to understand and gives players of all skill levels a question they can answer. Once you point out what feels off about the car, the Race Engineer will suggest some driving tips and possible changes they could make. Opt to adjust the setup of the vehicle and this is then automatically applied to the tuning settings.
A Potential Game Changer?
The simplicity of the Race Engineer feature will be its biggest strength. Tuning cars correctly is a bit of a dark art, even for veteran sim racers. This approach will add a layer of authenticity alongside the learning experience of how tuning affects a vehicle. Slightly Mad Studios is clearly trying to open the door to an area many players just don't 'get'.
We're impressed by SMS' commitment to making car set-ups more user-friendly. This type of feature is something we would like to see in most racers with in-depth tuning options. The Race Engineer feature will be included in Project CARS 2 when it launches September 22.
More Posts On...