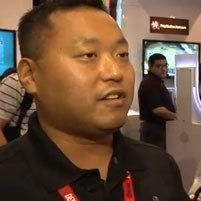 An unfortunate set of circumstances required me to unplug for a few days, and I want to get everyone caught up with the latest batch of news over the past week or so. Frankly, there hasn't been much going on in the world of Gran Turismo, but all of that is about to change with GamesCom 2010 coming up next week! Several GTPlanet members will be in attendance throughout the event, and we're going to have more exclusive coverage than ever before – watch for more major announcements on that over the next few days. For now, here's a quick summary of what you did (or…didn't) miss:
Rain and Snow "Scenery" in Gran Turismo 5
http://www.youtube.com/watch?v=qbQInXiv2G8
During an interview with G4TV at Comic-Con 2010, a Sony rep raised a few eyebrows with a mention of rain and snow "scenery" in GT5. This obviously isn't the first time we've heard about weather coming to the game, but it is the first time snow's been mentioned specifically. Regardless, this isn't really particularly newsworthy, as we've had both rainy and snowy "scenery" in previous GT titles (remember Chamonix?). The real question remains: will it be "dynamic" and available on all of our favorite tracks? Nobody knows…yet.
Faked GT5 Video Shows Long Load Times
Popular gaming blog Kotaku made a serious error while attempting to call out apparently long load times seen in a 
GT5
demo. The original video they posted had clearly been slowed to make it appear the Nurburgring Nordschleife took over 1:30 to get started. It didn't take long for the rest of the web to catch on to their mistake, and they eventually admitted the error. See the unfortunate fiasco for yourself
right here
.
More Video of GT5's Online Spectator Mode
The guys who build the VisionRacer gaming rig shared more video of Gran Turismo 5's online "spectator mode" which was seen during the GT Academy 2010 national finals. Thanks to VirtualR for the tip!
More Posts On...
The original comments for this post are no longer available.