When I am asked what's the best thing about GTPlanet, the answer is simple: it's the people. Beyond the millions of posts on this site discussing racing games and cars, the GTPlanet Forums host a rich online community of people building real friendships around common interests.
There is perhaps no better representative of that tightly-knit community than Steve Travis, or as you may know him, @FoolKiller. Steve joined the website in 2005, and over the course of his 12-year membership, he became one of GTPlanet's most popular and influential members, posting nearly 25,000 messages and making hundreds of friends along the way.
Steve was also born with a heart defect. He was open about his health problems and talked about his experiences, created resources for healthier eating, and raised awareness about the importance of organ donation in our community.
As his condition rapidly deteriorated at the end of 2016, he finally received what he so desperately needed: a new heart. After successful transplant surgery, Steve was happily on the road to recovery until tragedy struck last week. Due to a rapidly spreading lung infection, he passed away Tuesday, January 10th, leaving behind his wife and young daughter.
Although Steve is no longer with us, we have the opportunity to continue spreading his legacy of helping others, and to support the important causes which he cared so much about.
Please consider becoming an organ donor. In the United States alone, more than 22 people die each day waiting for an organ transplant, with a new person added to the waiting list every 10 minutes. Collectively, we can all do our part to help by becoming organ donors ourselves. Please visit OrganDonor.gov for more information, or look up how to become an organ donor in your own country.
Steve was also a passionate supporter of the American Heart Association, the largest and oldest organization dedicated to treating and preventing heart disease and stroke. He was a regular volunteer at their walks and fundraising events and worked hard to support their cause.
To help his legacy live on, we are hosting our own community fundraiser, all proceeds of which will be donated to the American Heart Association in Steve's name.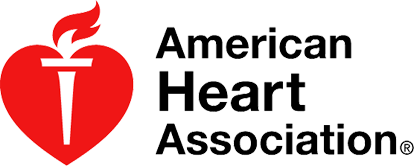 Click here to make your contribution — every amount, no matter how small, can make a difference. Steve, his family, and the countless people who the AHA can help will be very grateful for your support.
Visitation for Steve will be held from 4:00pm-8:00pm at Rogers Funeral Home in Frankfort, Kentucky on Sunday, January 15. His funeral will be held at Good Shepherd Catholic Church, 10:00am on Monday, January 16.
Rest in peace, Steve. GTPlanet will never be the same without you.