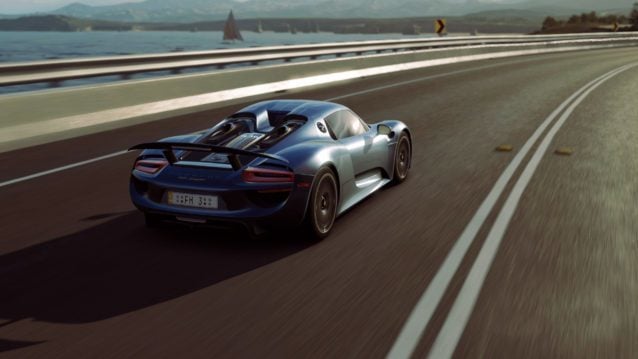 Today is the big day for many Forza Horizon 3 racers around the globe looking to get their hands on one of the many pieces of Stuttgart's finest up for grabs. In a special one-day only Forzathon, players can earn the much sought-after 2014 Porsche 918 Spyder.
Other than it featuring the Porsche badge on the front, this vehicle is highly desired by the Forza community for a good reason. The 918 Spyder is an all-wheel drive hybrid pushed by a 4.6 liter V8 and two electric motors putting out a combined total of 887 hp, all placed in a carbon fiber tub. Combine that with the fact it speeds up from zero to 60 mph in the short time of 2.2 seconds, you can see why this machine is a dream for FH3 players.
The below is what you'll have to accomplish to acquire a piece of the Holy Trinity and some other prizes:
Meant To Do That

– Perform 10 Crash Landing Skills to win 3 Wheelspins

Dirty Half-Dozen

– Perform 6 Trashman Skills to earn 35,000 XP

Can You Believe It?

– Complete 3 Two Wheels Skills to receive 80,000 CR

Airborne Hero

– Perform an Airborne Pass Skill to win the Porsche 918 Spyder
As stated previously, these Forzathon challenges will only be active for today, so it may not be in your best interest to procrastinate.
More Posts On...