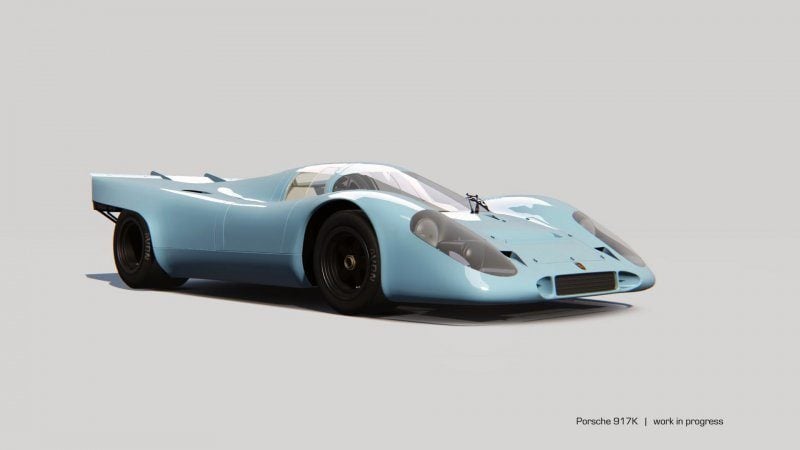 With Porsche Pack Volume 1 set to touch down tomorrow, Kunos Simulazioni have hinted that a slow trickle of information regarding the contents of Volumes 2 & 3 will arrive in due time. It appears Steam hasn't received the memo though, and have revealed everything in one fell swoop on their database page.
While it's likely the result of Steam preparing for the Season Pass entitling users to a 28% discount off the standalone prices, it has undoubtedly shed a light on the direction Kunos went with when licensing the Stuttgart marque: diversity. Ranging from modern-day racing metal, to a collection of road cars, hypercars, and even historic racers, there's something for everyone.
The contents of the next two packs aren't the only bits of information Steam have outed. The dates the next two packs can be expected — at the very least for PC users — are also out and tie-in perfectly with the upcoming holidays: Volume 2 releases on November 22, and Volume 3 releases on December 20.
Without further ado, the contents are as follows:
Porsche Pack 2 (November 22)
911 GT3 RS
718 Spyder RS
Cayman GT4
718 Boxster S Manual Transmission
718 Boxster S PDK
919 Hybrid 2015
911 GT1
962c Long Tail
962c Short Tail
Porsche Pack 3 (December 20)
911 GT3 Cup 2017
911 GT3 RSR 2017
911 GT3 R 2015
919 Hybrid 2016
908 LH
917K
911 R
For a closer look at the next two packs, you'll want to act fast and have a look at the Steam pages here. Who knows when they'll be removed from sight.
In much calmer news, Kunos continues to tease the contents of the first pack making its way to PC users tomorrow with the latest in-game look at the Cayman GT4 Clubsport. Powered by a 3.8 liter flat-six engine outputting 385 bhp to the rear wheels, the Clubsport was developed for the track and is geared for performance.
Weighing in at just 2,866 lbs and delivered from Porsche's factory with a welded-in safety cage, racing bucket seat, in addition to a a six-point harness, the Clubsport plays to its lightweight advantages with unique agility and aggressive driving characteristic around the track.
Porsche Pack Volume 1 will be available to PC players first, tomorrow, October 25. It arrives on PlayStation 4 and Xbox One in November. Don't forget to head to our Assetto Corsa sub-forum to discuss this news and other aspects of the game.
More Posts On...
The original comments for this post are no longer available.