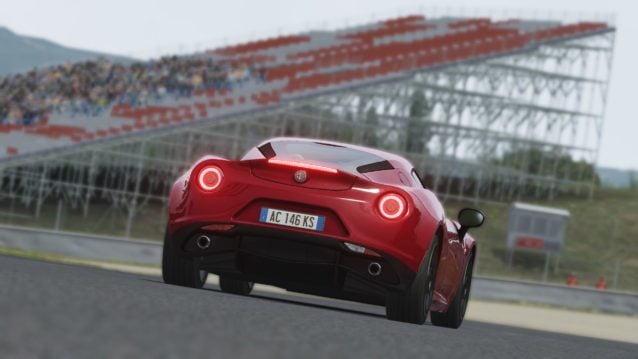 With Assetto Corsa's European release just hours away, and some lucky few already grabbing a hold of copies being sold ahead of time, console racers are finally going to have the opportunity to experience what all of the chatter has been about.
Ahead of tomorrow's official release, GTPlanet users LEGLESS77 and Donnced has taken notice of a Season Pass for the game. While previously confirmed for the upcoming Porsche Pack, offering a discount on the combined total of the three car packs, it has been expanded for the Xbox One and PS4.
The expanded Pass is set to include the Japanese Car Pack, Red Pack, and the aforementioned Porsche DLC – totaling over 30 additional rides. Additionally, the Season Pass will also include the Red Bull Ring that accompanied the Red Pack, and an exclusive livery and theme.
Conversely, the fictional Black Cat County track, introduced in Bonus Pack 2 earlier this year, and the Showrooms feature won't be available at launch due to time constraints. The good news is both features, in addition to the Maserati Levante S pictured above will be introduced to the game in a free update, as detailed by Marco Massarutto.
@Kevingt77 Will arrive as free upgrade, with the Maserati Levante: timeline for approvals and retail copies didn't left us enough time

— Marco Massarutto (@Markus72k) August 24, 2016
While we here at GTPlanet have already begun getting our feet wet with our own pre-release activity, it will be interesting to monitor how the game is received over the coming days and weeks.
Assetto Corsa releases tomorrow, August 26th in Europe, and August 30th in North America.
More Posts On...
The original comments for this post are no longer available.