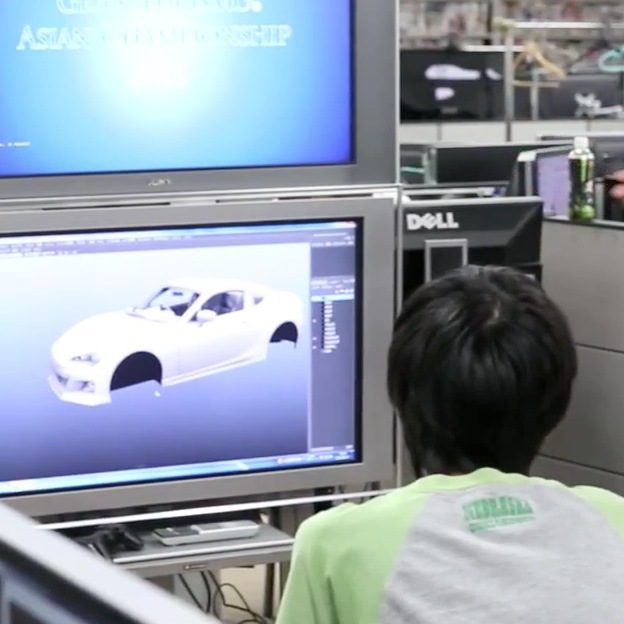 Before the Gran Turismo Asia Championship 2012, the finalists were invited on a tour of Polyphony Digital's new offices in Tokyo. A video which features some highlights of the event has been released, and contains a few interesting surprises.
At approximately 1:35 in the clip above, a 3D model of the Subaru BR-Z is displayed on a Polyphony Digital employee's computer screen. The car, though based on the Toyota 86 which was introduced in Gran Turismo 5 earlier this year, is considered a separate model and is not currently available in the game.
As pointed out by "Foxiol" in our forums, a potential clue can be found in the file name displayed, indicating the model is "for_event_00".
Though it's not specified what such an event may be, a possible candidate is the Tokyo Game Show – the last major international event for the video game industry in 2012 – which begins next Thursday, September 20.
"Flaco13" also noticed the file appears to be stored in a folder labeled "Geheimnis", which is the German word for "secret".
Stay tuned for full coverage of any news which may come out of the show next week!
More Posts On...
The original comments for this post are no longer available.