Following Lucas Ordoñez's successful Super GT test last month two more Nismo Athletes are to partake in a Super GT test at Fuji.
Academy wunderkind Jann Mardenborough and program lynchpin Alex Buncombe will be heading to Fuji for a GT300 test of the NDDP S-Road Nissan GT-R on August 6th and 7th, ahead of the non-championship round Fuji Sprint Cup race on November 23rd. With Lucas already testing the same car at Suzuka – setting the day's fifth fastest time – there's some pressure on Jann and Alex to perform.
After the Fuji test, the NDDP car will be taken to Suzuka for the Pokka 1000km, where it'll be driven by Lucas and his Japanese teammates Kazuki Hoshino and Daiki Sasaki on August 18th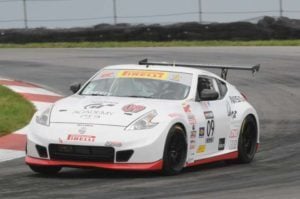 Meanwhile, in the USA, Lucas and Steve "Dan Mitchell" Doherty entered their first races in the GTS class of the Pirelli World Challenge.
Though the results were ultimately on the disappointing side – not helped by a midpack start and the usual shenangians – Steve did at least collect the Sunoco "Hard Charger" award for managing to make up 9 places during the race over his original grid slot.
More Posts On...
The original comments for this post are no longer available.