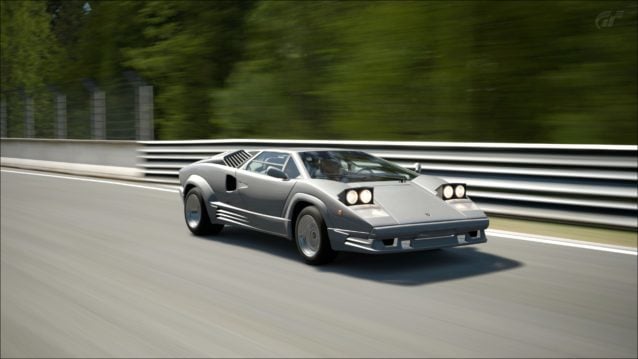 May has begun. Sure enough, the beginning of the month has brought with it three new Seasonal Events for Gran Turismo 6.
These three events take place on classic Gran Turismo circuits. High Speed Ring and Deep Forest play host to the Beginner and Intermediate challenges respectively, while the Nürburgring Nordschleife features a one-lap Expert level event.
Players have until May 31 to conquer the events. If you're up to the challenge, don't forget to swing by our GT6 Seasonal Events forum for all the latest tips and tricks. The full set of details is listed below:
Beginner Level Non-Race Car Challenge
High Speed Ring, 4 Laps
Normal cars, 450PP Max, Sports/Hard compounds or less
Gold: 187,000cr; Silver: 112,000cr, Bronze: 93,500cr
Gift: Gold: Honda FIT RS '10

Silver: GT POLARIZED 006-P
Bronze: GT JAPANESE 009-W
Intermediate Level American Muscle
Deep Forest Raceway, 5 Laps
Racing cars, 500PP Max, Racing/Hard compounds or less
Gold: 369,000cr; Silver: 221,000cr, Bronze: 184,500cr
Gift: Gold: Pagani Zonda C12S '00

Silver: GT JAPANESE 003-W
Bronze: GT OLD GENERATION 002-W
Expert Level Rain Masters
Nürburgring Nordschleife, 1 Lap
Normal cars, 550PP Max, Sports/Medium compounds or less
Gold: 675,000cr; Silver: 405,000cr, Bronze: 337,500cr
Gift: Gold: Jaguar XKR-S '11

Silver: SRT Viper SRT10 '03
Bronze: SRT Viper SRT10 Coupe '06
See more articles on GT6 Seasonal Events.