Now that everyone has settled into everything Forza 7 has to offer, Turn 10 is taking things a step further. Community Bounty Hunter has returned once again for Forza Motorsport 7 players. Your target? IndyCar Champ Josef Newgarden.
Longtime fans will already be familiar with this formula as it mirrors FM4's "King of the Track" event. Finding the event is easy enough for those interested in taking part. Head over to the Featured Events tab in Rivals and look for the Bounty Hunter Launch Challenge.
Of course, you'll want to add Josef's Gamertag to get started: JNRACERTPX2. Having the racer as a fried makes the process a lot easier as you'll be able to challenge him directly. Let's get down to the specifics. The scene is set behind the wheel of the #2 Team Penske Chevrolet at Road America, a mainstay venue for the series.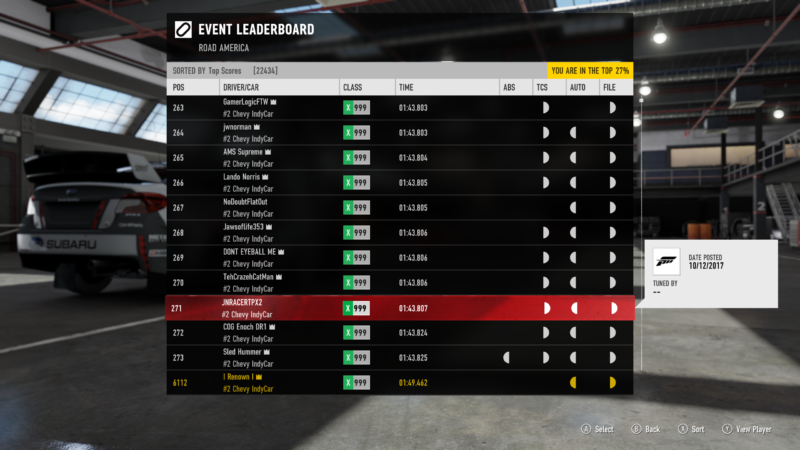 Your target time is 1:43.807 as of this writing. Newgarden currently sits in 271st (in the world), meaning there's quite a hike ahead of you. For those looking for a little bit more reason to tackle the challenge, there are prizes up for grabs.
Everyone that sets a time will receive the 2016 Chevrolet Camaro Super Sport. For those going the extra mile to overtake the IndyCar driver, they'll receive the 1977 Holden Torana A9X Forza Edition. There's a small caveat here: this competition is currently the only way to score either (or both) cars.
Here's your chance to prove you're faster than Newgarden, so have at it!
More Posts On...