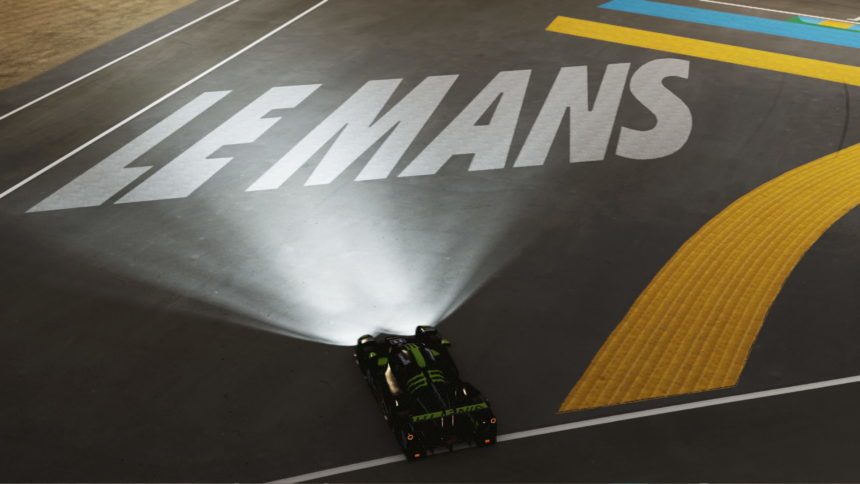 A new Community Event is now available for players to take on in Project CARS 2. This week's trial takes place on the famous 24 Hours of Le Mans Circuit.
Clearly inspired by the marquee 24 Hours of Le Mans event, the vehicle of choice this time around is the Ginetta G57 LMP3. The prototype racer is a blast to drive with its high levels of grip and blisteringly fast acceleration. Ginetta's G57 will reach a top speed of around 170mph on the Mulsanne Straight. If last week's road-going challenge wasn't your cup of tea, you should get on well with the LMP3 machine.
Early times set indicate a sub-4:00.00 being required for a Top 10 place. As the days drag on, competition is sure to heat up though. Get your time in early to see what might need improving before submission of a final time.
Event regulations continue to be flexible for the player, allowing tuning and car setup as required. Like most previous weeks too, there's only a bit of cloud to deal with in terms of the weather. There will be no excuses about adverse driving conditions to fall back on if you spin out.
As ever, this event lasts for seven days, starting today and lasting until January 15. Full event details are listed below.
Autosport G57 Showcase
Track: 24 Hours of Le Mans Circuit
Car: Ginetta G57 LMP3
Weather: Light Cloud
Class: LMP3
Minimum Grade: U100
Fixed Setup: No
More Posts On...