Forza Motorsport 7's Community Bounty Hunter returns this month, and the target is none other than the man in charge at Xbox, Phil Spencer.
The event kicked off in October with players challenging IndyCar Champion Josef Newgarden. The inaugural event may have left some players gritting their teeth as Josef proved to be no easy feat. Following that, players went toe-to-toe with Creative Director Dan Greenawalt last month.
Things get a little more interesting with the car selection. Getting down to specifics, the weapon of choice is the 2017 Porsche #92 911 RSR touring around Hockenheim National Circuit.
For those of you that may not remember, the RSR made its way into the game one week ago. While its inclusion was a mystery at the time, we now know it was a hint of things to come.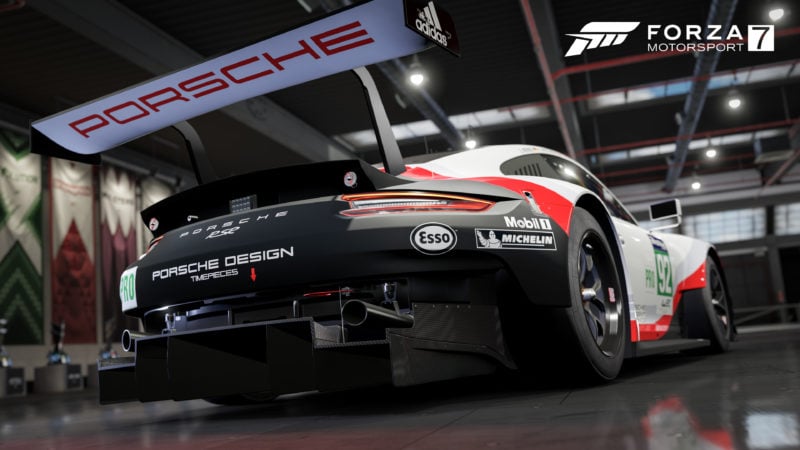 You'll want to add Spencer's Gamertag to keep tabs on him throughout the month: P3. As always, having the target as a friend makes the process much easier. At the time of this writing your target time is 1:35.500. While the holiday season tends to be a crazy one, we wouldn't bet on the time remaining as is.
For those looking for a bit more incentive than simply driving the 500hp mid-engine Porsche, there are prizes up for grabs. Everyone that sets a time will receive the 911 RSR to add to their in-game collection. For those going to extra mile to outdo Spencer, the Ferrari 599 GTO is up for grabs. This is the only guaranteed way to score both cars. The event is well underway but you have plenty of time to compete as it closes January 2.
More Posts On...