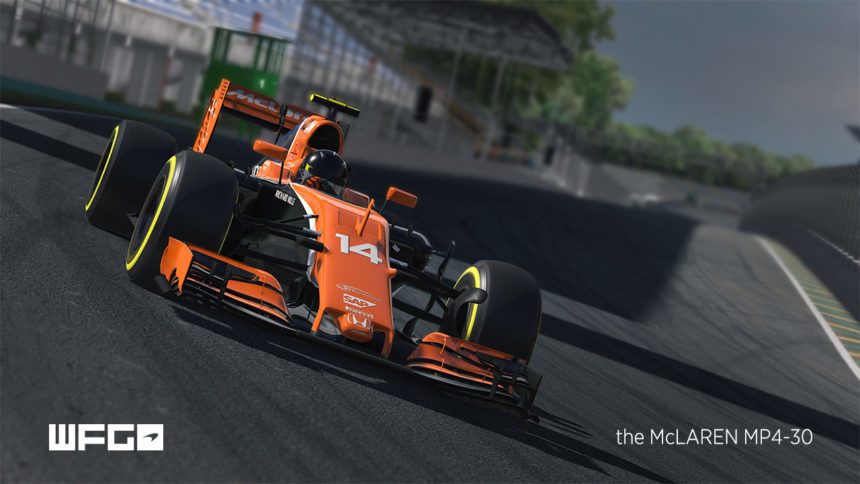 Earlier this year McLaren-Honda revealed its World's Fastest Gamer eSports competition. WFG will find the ten fastest virtual racers, and the winner offered "the best job in eSports", official sim driver of McLaren's F1 team.
For those that missed previous rounds of the series, you may have your chance yet. The next stage of the competition expands the search to acclaimed racer iRacing. A series of qualifying events begin September 15 and will run to October 9. The series will takes players to familiar F1 venues including Monza, Interlagos and Circuit of The Americas.
The schedule for the four round series is as follows:
September 12–18: Suzuka Circuit
September 19–25: Circuit of the Americas
September 26–October 2: Autodromo Nazionale Monza
October 3–9: Autódromo José Carlos Pace
The mentioning of Formula One is intentional of course as players will use the McLaren-Honda MP4-30 Formula 1 car. Talk about separating the men from the boys. While PC players already have an arm in the competition, this latest addition opens the door even wider. McLaren Executive Director Zak Brown comments:
"I know first-hand just how detailed and realistic iRacing is, having worked with the iRacing team before. We're anxious to see who will qualify from iRacing, and we know they will produce a top-tier candidate for the World's Fastest Gamer finals in November."
Previous entries in the WFG competition include the likes of Forza 6, rFactor 2 and Gear Club. With PC players represented in two rounds of the series thus far, will console players have another opportunity? If we had to guess, the likely inclusions are Project CARS 2, Forza 7 and perhaps even GT Sport. Only time will tell for sure.
The qualifier is open to all, including existing members and new members joining today. In fact, new members can take advantage of a 70% discount for a one-year membership in addition to the car and tracks needed to participate. If you're interested in participating, head over to iRacing's membership page and enter PR-MCLARENWFG.
More Posts On...