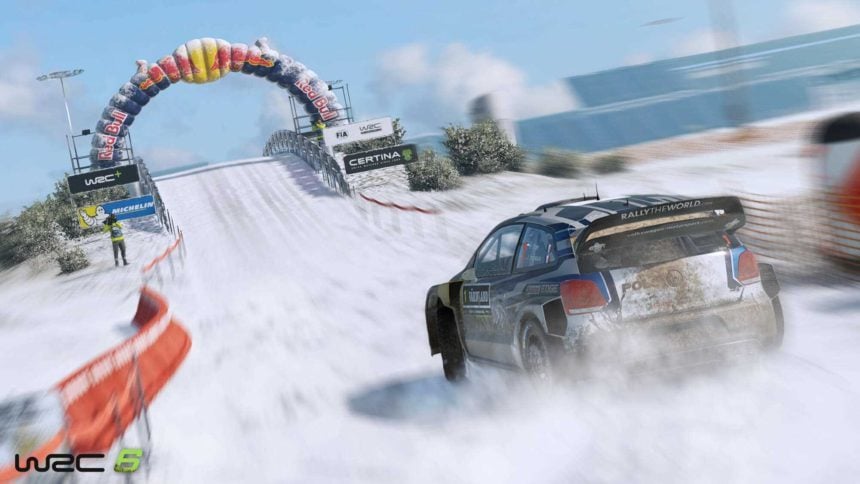 The racing season is coming to a close for a lot of circuit-based series over the next few weeks. But pesky things like sub-zero temperatures or snow banks the size of small children don't put a stop to the World Rally Championship. With three races left in the 2016 season, the official game of the series is now available on all major platforms.
Kylotonn Games has once again developed the title, after its first stint with the game's predecessor last year. This time, the team is unshackled by the requirement to develop on last-generation platforms, and going off the evidence found in the release video above, that's certainly worked in their favour.
Cars and tracks both look more detailed and crisp compared to WRC 5. Those tracks should look more authentic, too: One of the major criticisms of last year's game was that courses were too wide and safe. Kylotonn has said righting this wrong was a top priority during WRC 6's development cycle.
The game features all 14 rounds of the 2016 WRC season — including Rally China, making its series debut — as well as 11 Super Special events first shown off last month. All told, players will be challenged with mastering some 60+ courses.
The full lineup of top-shelf drivers is also included, alongside a selection of WRC2 and Junior WRC talent.
After launching eSports WRC earlier this year with WRC 5, the competitive online mode is set to be further expanded upon in this title after release. Those looking to really get that dashing-through-the-woods feeling will be happy to know the game will support PlayStation VR, which launches next week. Our man Brendan recently took the new peripheral for a test drive, and you can catch his thoughts right here.
Curious about supported wheels? Click here for the full list, straight from the official site.
There's a surprise feature too, an increasingly rare one these days: local 2-player split-screen!
WRC 6 is now available on PS4, XB1, and PC. Players on the latter platform can already snap it up for a discount, too: Steam is currently offering 20% off the title, for the next week.
More Posts On...
The original comments for this post are no longer available.