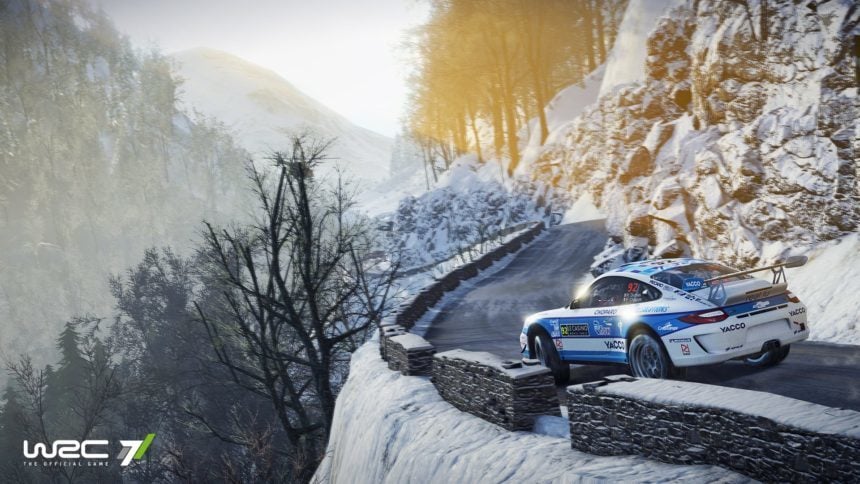 The inaugural round of this year's WRC Esports Championship is now underway. Competitors can find the first challenge in WRC 7, with a trip to Europe opening proceedings.
Competition starts at a chilly Monte-Carlo rally that brings a rough challenge right from the get-go. Players will be tasked with the round's speedy Special Stage before taking on the main event — Monte Carlo's Epic Stage.
The route is an 11.67mi endurance run that has a mix of tarmac and snow to deal with. Even in superpowered WRC-spec cars, you'll find yourself sliding from hairpin to hairpin. Each round of this tournament will use an Epic Stage and this will really separate the men from the boys. One mistake is enough to kiss your chances of success goodbye. Keep a steeled eye on the road ahead and listen to the co-driver very carefully. It may just save your run.
This first round will last between January 25–28. Competitors can log five times during this period, with your best combination being used for the final scoring phase. Results and championship standings will be updated on January 29 and shared on the various WRC game social media channels.
I will be competing in each round of this championship as it progresses. Though I can't promise any blistering times, at the end of each round a report will be posted about the stages used and my personal experience driving them. Stay tuned to GTPlanet for more on the WRC Esports Championship.
WRC ESports Championship – Round 1: Rallye Monte-Carlo
Stage 1: Luceram – Col St Roch Special Stage (100% Tarmac) (Clear Morning)
Service Area Break
Stage 2: Aspres Les Corps – Chaillol Epic Stage (75% Tarmac, 25% Snow) (Clear Noon)
More Posts On...