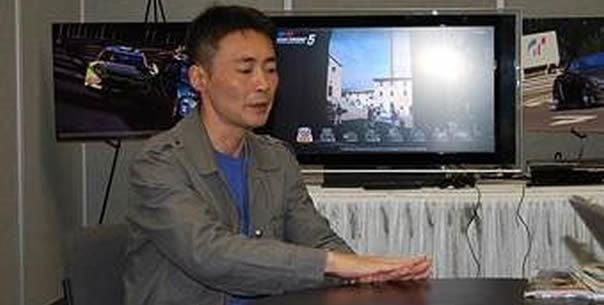 Yamauchi's latest interview with AutoWeek magazine has quite a few surprises, with Yamauchi going so far as to confirm GT5's development cost and a controversial new feature. Keep reading for a quick summary of everything you need to know…
– The decision of when Gran Turismo 5 will be released in North America and Europe is entirely up to Sony.
– Because GT5 has been built new, from the ground up, it has taken them considerably longer previous sequels. Therefore, no-one at Polyphony Digital is surprised at how long it has taken to develop, and to quote Yamauchi, "that's the amount of time it takes to get it right".
– There are three factors which determine what cars are included: the cars that Yamauchi wants to be in it, the cars that players want, and the cars the manufacturers want. Manufacturers have offered to pay to have their vehicles included, but Polyphony Digital has never accepted any money. Instead, they work together with the other companies which usually develops "into a relationship where we collaborate to raise the level of the game".
– When asked about the number of tracks, Yamauchi reiterates the mysterious "20 different environments" and "around 70 different layouts", which we have been hearing for quite some time now. When pushed, Yamauchi refused to comment further.
– On damage: "It is not very hard, though it was not in previous Gran Turismos".
– When asked about features that could make the game more accessible to new players, Yamauchi dropped an unexpected bombshell: "you can reverse your game". Assuming we can take this translation literally, Yamauchi must be referring to a "rewind" feature that has recently become popular in other racing series like DiRT, Need for Speed, and Forza. As you may expect, the rewind functionality allows you to "back-up" in time and resume play before you messed up a particular corner. This can come in particularly handy when learning a tough segment of a track, though it is controversial because some players believe having such an option makes it too easy to correct your mistakes.
– The entire NASCAR roster of tracks, teams, and drivers will not be in the game. However, you will be able to take the different NASCAR cars to "a number of tracks not found on the NASCAR calendar".
– Yamauchi has played Forza Motorsport 3, and offered his impressions: "It's very similar in a lot of aspects to Gran Turismo. Some base components of the game are very different from Gran Turismo. It's a little bit different from what a simulator is. You can feel it when you drive it."
– Gran Turismo 6 will be coming, but it won't take nearly as long to develop. In Yamauchi's words: "GT5 represents a whole new operating system. GT6 is just new apps that run on the GT5 system."
– There "probably" will be additional content available to download in GT5, though nothing specific has been planned at this time.
– It has cost $60 million to produce Gran Turismo 5. However, it's a wise investment in a franchise which has earned billions, and as Yamauchi notes, there are other games which cost more.
More Posts On...
The original comments for this post are no longer available.