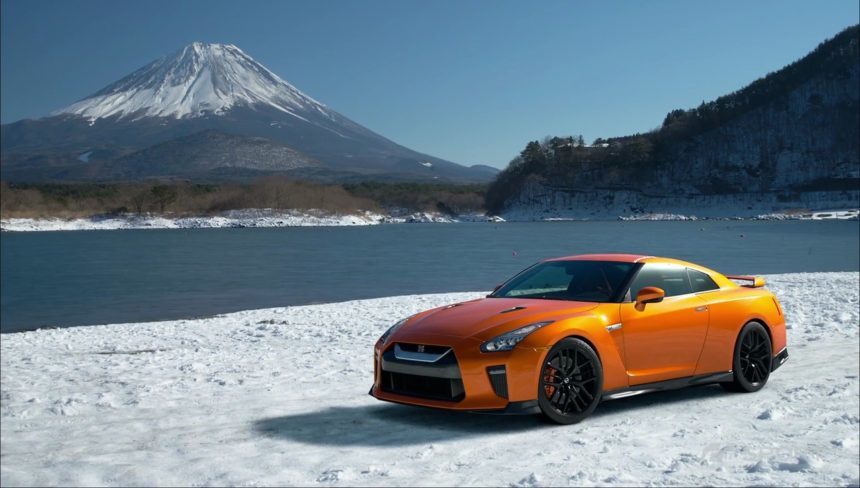 We admit it: these slipped through the cracks. Amidst all the news surrounding GT Sport during the PlayStation Experience earlier this month — a new 4K trailer, a massive selection of screenshots, and new car reveals — there was a small collection of new Scapes images shown off by Kazunori Yamauchi himself during a presentation.
You can check out the baker's dozen below, featuring a smattering of road and race cars. The first image shows off the industrial setting we saw almost an entire year ago, after leaks from Polyphony Digital's Christmas party showed us what would become Scapes. Some images show off familiar locations with new cars, like the 2017 MY Nissan GT-R and Tomahawk VGT shots.
The BMW M4 appears to be charging down a route that looks largely similar to the Col de Turini: the twisty, picturesque French Alps pass has long been considered one of the greatest driving roads in the world. Of course, now we're stuck wishing for the road's full inclusion in the game … let us dream!
Of particular note are the two shots featuring Volkswagen's Vision GT creation. They certainly appear to be in the same garage, which gets us wondering exactly how much freedom players will have in terms of placing cars in the setting.
GT Sport is scheduled to release at some point in 2017 on the PlayStation 4.
A tip of the hat to okami11408 for first posting the images in our forums.
More Posts On...