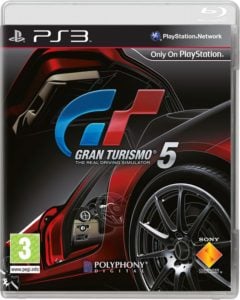 In a new press release, Sony Computer Entertainment has announced the official sales data for Gran Turismo 5. As of December 6, 2010, GT5 sales exceeded 5.5 million units worldwide – or 423,000 copies sold per day for 13 days. That's half a million more copies than what GT5: Prologue managed to sell in nearly two and a half years, and more than double what Gran Turismo PSP has sold since last October. GT5 is also now halfway along to GT1, GT2, and GT4's total sales (approximately 10 million per title), but still has a ways to go to match GT3's 14.8 million.
More importantly, however, GT5 has pushed the series to a new high, with more than 61.41 million copies sold. Congratulations to Kazunori Yamauchi and his team at Polyphony Digital for reaching this impressive milestone!
See more articles on GT5 Sales and Polyphony Digital.