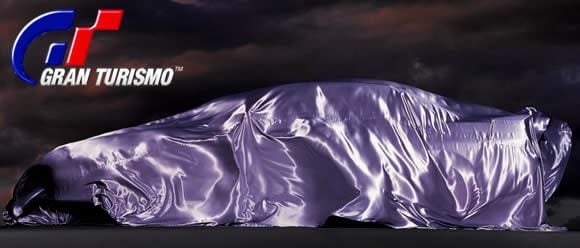 GTPlanet Twitter follower jef722 sent me a link to a recent article posted by EDGE Online, and I found its perspective and approach incredibly refreshing. EDGE argues that Yamauchi's creation is much more than just a racing game – it's a classic Japanese RPG, played out in hundreds or even thousands of races:
While you can extrapolate Gran Turismo's unusual design forward into the beginnings of customizable, sandbox gaming, you can also trace it back to a much more traditional source. It so drastically expanded the scale and lifespan of the racing game by following a path parallel to that of Japan's dominant game form, the RPG epic. The arc is the same: from humble beginnings, you incrementally acquire greater power, in order to best new opponents, in order to earn more currency and in order to acquire greater power still. Buying parts and tuning settings to develop car performance is a close analogue of leveling RPG characters, increasing and tweaking their stats by buying them new abilities and equipment. The experience of playing the game is characterized as much by acres of menu downtime, browsing, comparing, fiddling and planning, as by the action itself.
This formula seems commonplace now, but it changed everything back in 1998. These other games, however, fail to emulate the seemingly endless choice of vehicular options in GT, and its open structure gives you no choice but to write your own story. Of course, if you want to write that story, it's going to take hard work, something which EDGE touched on quite eloquently:
You have to step out of Arcade mode and start on the long road of a Gran Turismo career to get past the immaculate sensory sheen and unearth GT's radical agenda for racing games. In doing so you step straight into the first round of the infamous license tests, the austere lessons in driving technique that provide access to the various championships and racing events. They're almost perversely unexciting; the first thing the game asks you to do is drive a small hatchback in a straight line and then stop it. It's a long way from the seductive rush of the arcade, or even the steep demands of a motorsport simulation. The tests' purpose is to train, yes, but also, by their very dullness, to imply the deadly seriousness of what's to follow. This isn't kids' stuff, and you can't just walk into it; Gran Turismo is a privilege that must be earned with graft. Many are put off by them, and it's almost as if they were meant to be.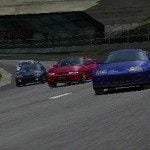 Indeed, if you're a patient, hard worker, you're going to find the Gran Turismo experience incredibly rewarding. If you're just looking for a quick thrill, you're going to have a more difficult time appreciating what GT really is. Thankfully, for those of us who enjoy the challenge, Yamauchi has kept each major release true to the original, and let's hope that doesn't change with GT5. As we look forward to it, we should not forget to appreciate his artistic foresight which has provided us so many great memories over the last decade. Check out the full article right here for more!
See more articles on Kazunori Yamauchi.