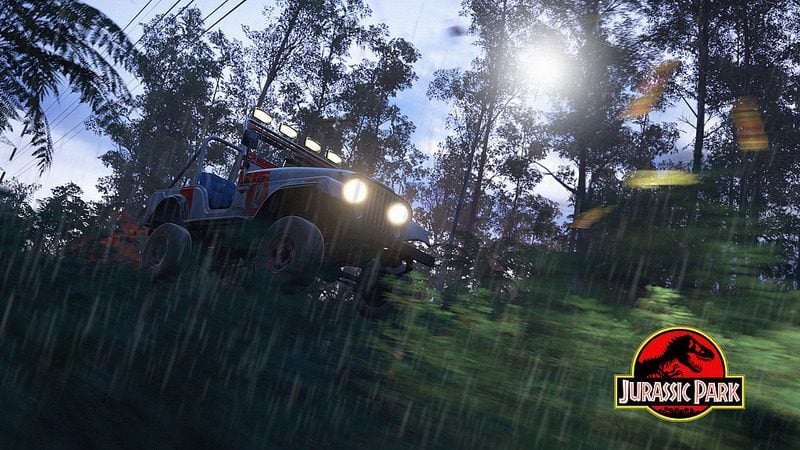 Last month, user Yui-san gave us the gift of a misty-eyed stroll down memory lane for the holidays with his gallery of 23 racing games recreated in Forza Horizon 3. For the next installment in his series, the photographer has derived inspiration from iconic cars of television and movies.
Yui-san's latest collection spans decades of entertainment history, from 1964's Goldfinger to 2015's Mad Max: Fury Road. Between those 50 years are 21 tributes to such legendary rides as Vanishing Point's Dodge Challenger R/T, Ronin's E34-generation BMW 535i, KITT from Knight Rider, and both Toyota Supras driven by Agent Brian O'Conner in The Fast and the Furious series.
Just as he did in the racing game gallery, Yui-san employed the very same camera angles and composition as the source material in paying homage to these films – even going so far as to scout out various locations in Forza Horizon 3 to evoke the proper environments. The result? Massive waves of déjà vu for movie lovers and petrolheads alike.
Fortunately, Playground Games' rendition of Australia is diverse enough to accomplish a convincing imitation of everything from Die Another Day's Icelandic frozen lake to the farmland of Hazzard County, Georgia. Combine that with an assortment of 400-plus cars ranging every era and body style, a livery editor with limitless possibilities and a burgeoning community, and you've got the perfect game for referencing or re-creating just about anything.
Having done justice to racing titles and Hollywood, it's anyone's guess what Yui-san will tackle next. As always, you can check out his thread to see all his work.
More Posts On...