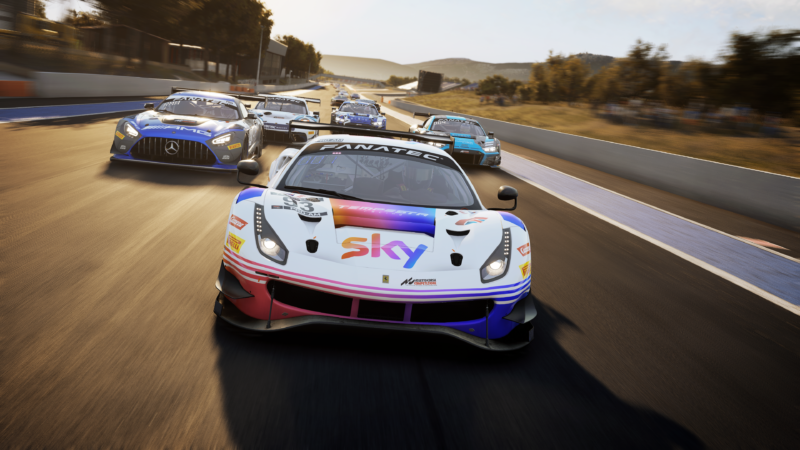 If you play your racing games on Xbox, you can try out Assetto Corsa Competizione for free this weekend — and pick the full game up at a 60% discount too.
ACC, the official game of the GT World Challenge, is one of three titles available to Xbox users this weekend, alongside Battlefield V and The Elder Scrolls Online: Tamriel Unlimited. It's part of the regular Free Play Days promotion which allows players to get a taste of full titles — not in demo form — at no additional cost.
You'll need an Xbox Live Gold or Xbox Game Pass Ultimate subscription to take advantage, then all you'll need to do is head into the Free Play Days section of the Microsoft Store (on PC) or Xbox Store (on console) to find the current titles on offer.
For those of you unfamiliar with the title, Assetto Corsa Competizione essentially recreates the world's leading GT3 racing series, the GT World Challenge. These days the competition is sponsored by Fanatec, and there's even a virtual series run in ACC which contributes championship points towards the actual race series.
That means you'll be racing in your choice of real-world GT3 machinery at the circuits the event actually visits in real life. Since the game first launched in 2019, with the cars and tracks of the 2019 season, there's been updates and DLC packs to add 2020 and 2021 content (only on PC for this latter item), tracks from the wider GT World Challenge series, the British GT Championship, and GT4 cars for multiclass racing.
When we tried out the console version of ACC last year, we found that the physics model had survived the transition intact, but the graphics were very much on the average side. However an announcement earlier this week revealed a dedicated next-gen version coming this February which will address the graphics issues and allow 60fps.
The additional good news here is that PS5/Xbox Series owners will get a free upgrade to the next-gen version if they already own the PS4/XB1 version. That means that this weekend's 60% store discount on ACC — priced at $15.99/£13.99/€15.99 — gives you a decent opportunity to pick the game up now and get your free next-gen upgrade in February 2022. Any DLC you pick up and your save game progress will transfer too.
You only have until 11.59pm Pacific Time on Sunday August 29 — that's 06.59 UTC on Monday August 30 — to take advantage of either the discount or the Free Play Days promotion (or both).
See more articles on Xbox.