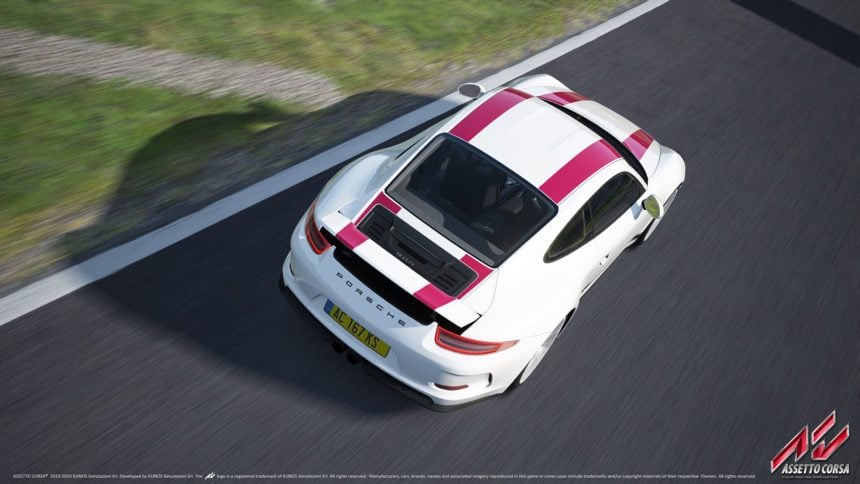 If you play Assetto Corsa on consoles, chances are you've had a bit of a grass-is-greener feeling of late. The PC platform—the original home of the game—welcomed the third Porsche Pack DLC a few days before Christmas 2016, and over a month later, there's still no firm date for PlayStation 4 and Xbox One. It sounds like that will be changing soon, however.
Late last week, a blog post went up on the official site, stating that Porsche Pack Volume 3 is heading into submission with Sony and Microsoft this week. Alongside this third piece of the Porsche puzzle, the game's v1.12 update is planned as well. Once the submission process is complete, Kunos should have a better idea of a proper release date. As a refresher, here are the cars included in the DLC:
Porsche 911 GT3 Cup 2017
Porsche 911 GT3 R 2016
Porsche 919 Hybrid 2016
Porsche 908 LH
Porsche 917 K
Porsche 911 R
Porsche 911 Turbo S
The v1.12 update will also introduce 40 new Special Events on PS4 and XB1, structured around the latest DLC packs for the game. That means 15 events focusing on the Red Pack, 13 for Porsche Pack Volume 2, and a dozen more for the upcoming Volume 3.
In another bit of good news, private lobbies are entering the quality assurance (QA) stage. The lack of private lobbies has been one of the most frequent criticisms of the console versions of Assetto Corsa, and can't come soon enough.
One thing that hasn't been addressed is the final Porsche set for inclusion in the game: the 2017 911 RSR. The car was originally part of the third pack, but was swapped out for the 911 Turbo S a few days before release.
In its original announcement, Kunos Simulazioni stated the mid-engined race car—which is making its debut at the Rolex 24 of Daytona right now—would be a free upgrade for PPV3 owners in January. With two days left in the month, we have yet to hear an update.
Assetto Corsa is currently available on PlayStation 4, Xbox One, and PC (Steam) platforms.
More Posts On...