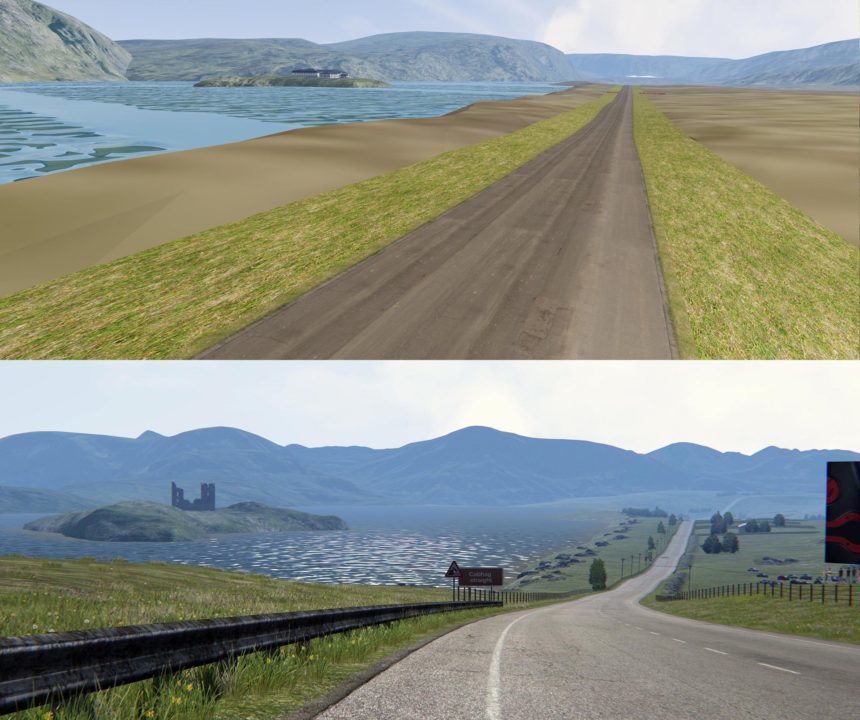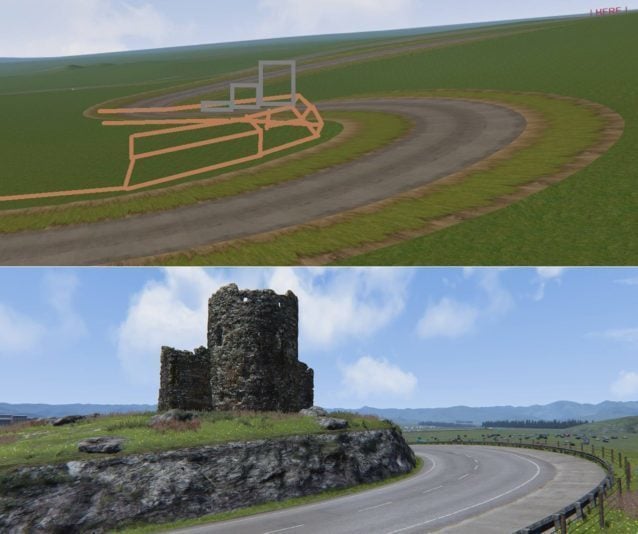 Marco Massarutto, head of Kunos Simulazioni, has shared some insight into the development stages for the yet-to-be-released Scottish track headed to Assetto Corsa.
The screenshots compare two varying stages of completion against one another, offering a rare look behind-the-scenes at just how much work goes into the landscapes we see in today's racing games. From the 3D models, to the textures, to the layout of the road itself, there is a seemingly endless array of details which require developers' attention.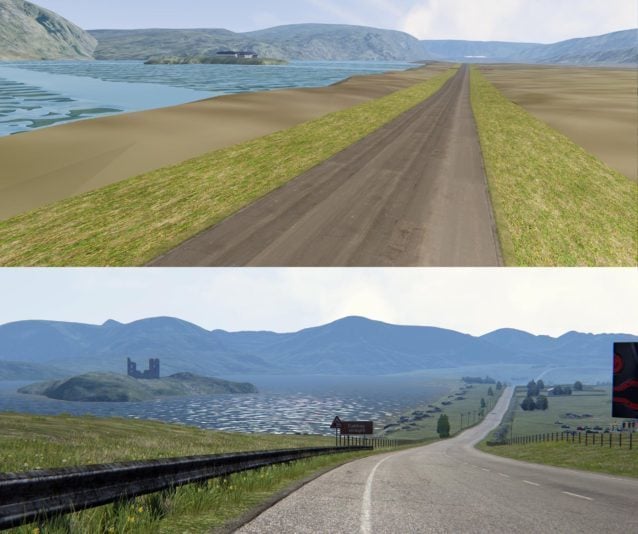 In a slightly odd pairing, graphics chip maker Nvidia and motorsport equipment company Sparco have teamed up with Kunos to help develop Assetto Corsa's new Scottish Highlands track, which will be available in four different configurations, including a tight-and-twisty city streets layout.
With this new track coming sometime before the end of March and a recently teased roster of new cars, it appears the new ownership for Kunos Simulazioni has not slowed Assetto's development. We'll have more news on the new Scottish track as it's released; stay tuned!
More Posts On...