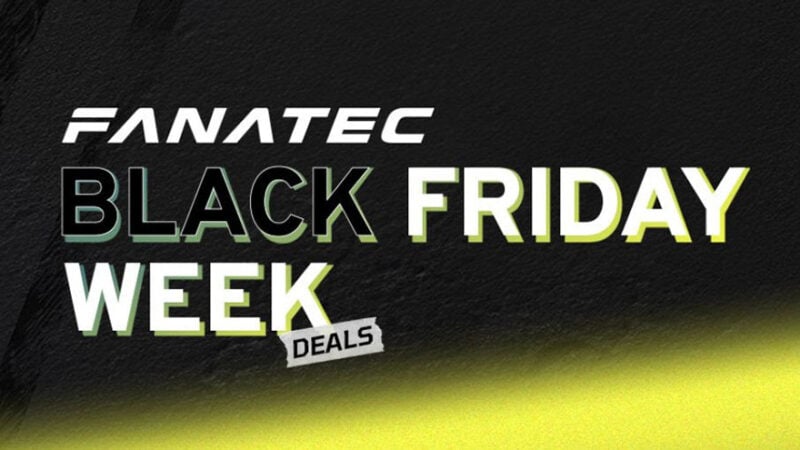 Fanatec has started its Black Friday Week sales event, with a range of limited-time — and stock — deals dropping each day in the run up to the busiest shopping day of the year.
The sale will run from Friday November 17 through to Monday November 27 — also known as Cyber Monday — with one new deal being made available every day up to Black Friday (November 24) itself.
There's some pretty big discounts on some very pricey gear too, judging by the offers posted thus far, with between a quarter off and almost half price on some of Fanatec's more expensive wheel bases — and with the new QR2 quick release included.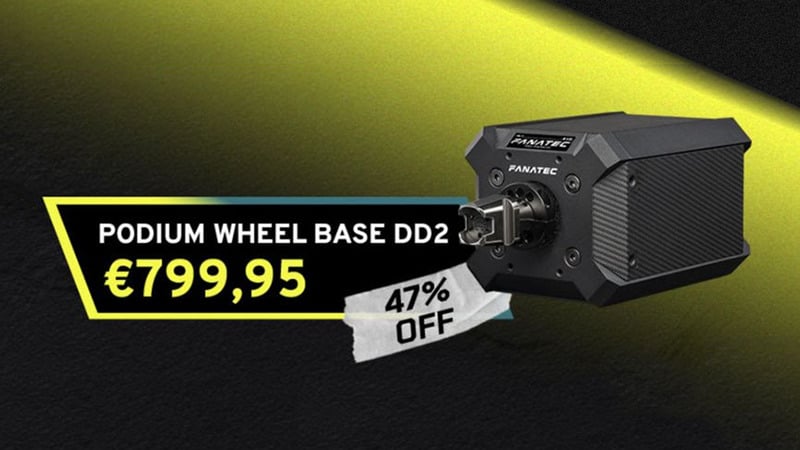 Indeed one of the biggest discounts we've seen was the first offer posted, with 47% off the 25Nm, direct drive Podium DD2 wheel base. Slashed from $/€1499.95 to $/€799.95, the PC/Xbox compatible wheel base comes with the heavy-duty QR2 Base Side Type-M upgrade.
Fanatec also made the DD1 available at almost a third off in two bundles: the Podium Racing Wheel BMW GT2 V2 and the Podium Racing Wheel RS.
In each case the bundle includes the DD1 base with QR2 Type M, and a wheel rim — the ClubSport Steering Wheel BMW GT2 V2 and ClubSport Steering Wheel RS respectively — with the QR2 Wheel Side upgrade. Both items are $/€999.95 against a regular price of $/€1399.85
Subsequently, Fanatec has also made two system add-ons available at similar discounts, allowing players to create a full rig ready for next year.
That starts with the CSL Elite Pedals V2, with the full, three-pedal set — featuring a load cell brake pedal — available for one-third off at $/€199.95 (compared to the usual $/€299.95).
Sunday's offer is the ClubSport Shifter SQ V1.5, with this switchable H-pattern/sequential shifter also coming with the ClubSport USB Adapter — allowing standalone use if required — for $/€159.95 against the normal $/€259.95.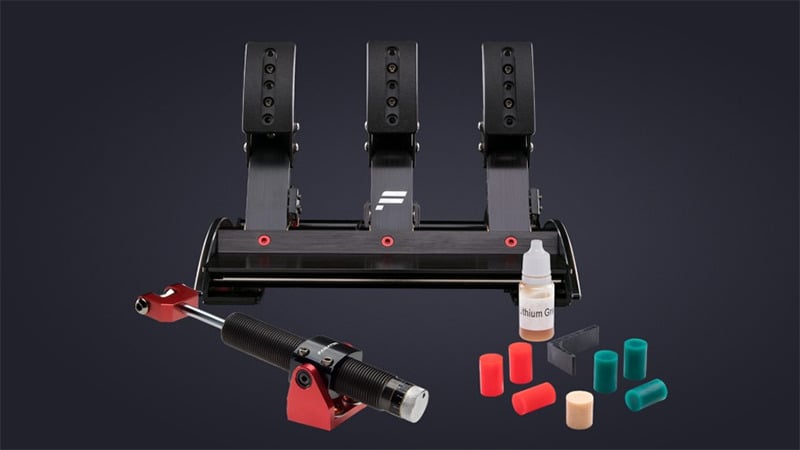 For Monday there's three items available, including two versions of the limited-edition ClubSport Steering Wheel F1 2023 which you can read about here.
Additionally you can pick up the ClubSport Pedals V3 Ultimate Bundle, which includes the Brake Performance Kit and Damper Kit, for $/€299.95 — a discount of almost $/€200.
This three-pedal kit includes an adjustable, 900N load cell brake pedal, while the Damper Kit adds an adjustable damper to give a pedal feel like that of a hydraulic system. The BPK includes stiffer graded elastomer blocks and a polyurethane pad to give 16 configurations of brake pedal firmness.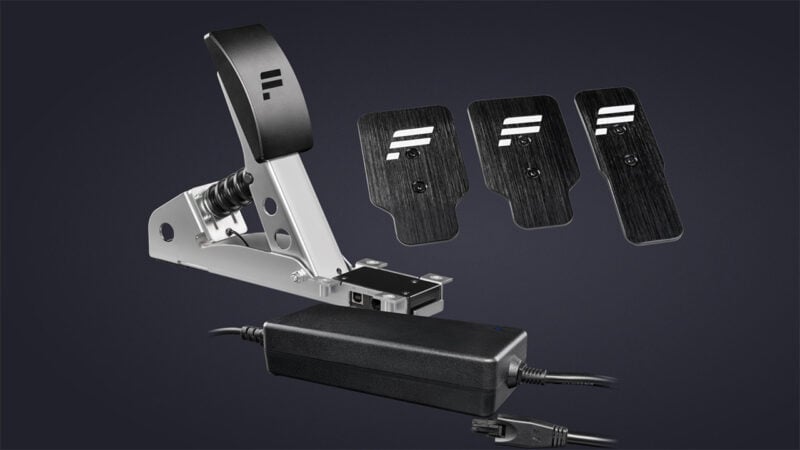 Tuesday brought a near-half price offer for the upgrade kit for the CSL and GT DD Pro wheels, allowing players to buy all the add-ons needed to turn the base 5Nm wheel/pedals into the full 8Nm bundle for $/€169.95.
That comes with the Boost Kit 180 power pack that ups the maximum torque to 8Nm, but also the Clutch Kit pedal upgrade, Load Cell Kit for the brake, and pedal Tuning Kit which adds new metal pedal faces.
There'll be more offers coming daily through to Black Friday, and all of the offers will remain in place until either stocks run out or Monday November 27.
Of course Fanatec won't be the only sim racing equipment manufacturer offering steep deals during the annual shopping extravaganza of Black Friday (and Cyber Monday), so keep an eye on GTPlanet for all the latest offers across the industry.
You can help support GTPlanet by purchasing via the affiliate links in this article!
See more articles on Black Friday and Fanatec.