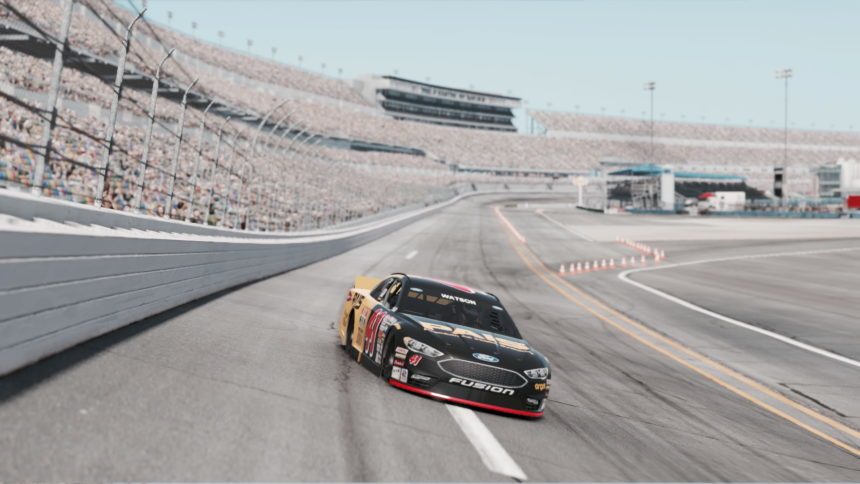 A new Community Event has been added to Project CARS 2 for players to give a go. This time around, the latest challenge is celebrating the past weekend's Daytona 500, one of the most prolific events on the NASCAR calendar.
As far as ovals go, Daytona International Speedway is right up there with Indy as one of the most famous. With severe banking turns and a speed-first mantra, players will be expected to have their foot on the accelerator at all times. There's no surprising car choice here as the Ford Fusion Stockcar has been selected to mirror the real world event as accurately as possible.
This latest event follows in the footsteps of a new (and sizeable) update to the game. Version 1.4 launched on PlayStation 4 last week, bringing many quality of life changes with it.
Track conditions are perfect with blue, blue skies above the track. There's no fixed setup in place either so don't be afraid to tweak the stockcar's tuning settings. Initial top leaderboard times are hovering towards the 0:46.580 mark, so if you intend to place well this should be your benchmark.
Daytona Oval Rush lasts February 19–26, with full details below.
Daytona Oval Rush
Track: Daytona International Speedway Tri-Oval
Car: Ford Fusion Stockcar
Weather: Sunny
Class: Stockcar Series
Minimum Grade: U100
Fixed Setup: No
More Posts On...