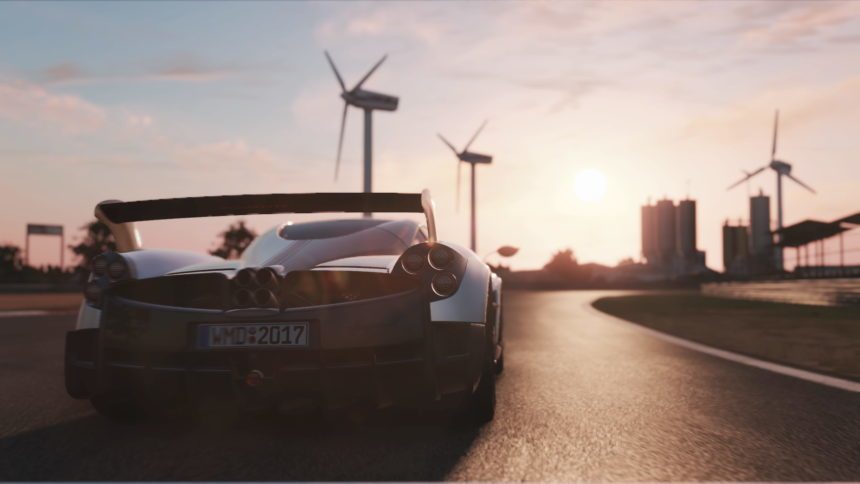 Slightly Mad Studios has added two new Community Events to Project CARS 2. Celebrating both St. Patrick's Day and the Geneva Motor Show, this week's themed events provide two notably different challenges.
"St Patrick's Day at The Park" is a rallycross event that takes place at Oulton Park. Using the MINI Countryman RX, players will have to tame the 600hp monster to post a good time. There's no weather conditions to worry about and tuning is allowed. Keep your cool and push the RX competitor to its limits around one of the UK's most fun circuits. Contrary to the usual way of celebrating the holiday, we don't recommend drinking and sim driving.
The other challenge this week takes place at Zolder. Inspired by the ongoing Geneva Motorshow, "Geneva Motor Showdown" unleashes Pagani's mental Huayra BC on the Belgian circuit. The lengthy straights suit the car perfectly and it isn't too shabby in the corners either. Like the St. Patrick's day event, there's nothing more than a few clouds in the sky to distract from your run. Tuning is allowed as per usual too.
Both events last between Mar 12–19; full details are listed below.
St Patrick's Day at The Park
Track: Oulton Park Island
Car: MINI Countryman RX
Weather: Medium Cloud
Class: RX
Minimum Grade: U100
Fixed Setup: No
Geneva Motor Showdown
Track: Zolder
Car: Pagani Huayra BC
Weather: Light Cloud
Class: A-Class
Minimum Grade: U100
Fixed Setup: No
More Posts On...