Studio 397 has released the "Two Strong" car pack for rFactor 2. As the name implies, players will find themselves with two brand-new toys to tinker with: the Aston Martin Vantage GTE and McLaren Senna GTR.
The Vantage GTE, revealed earlier this week, is a welcome addition to the roster. Power comes from an AMG-derived 4.0-liter turbocharged V8 sending over 530hp to the rear wheels. Debuted at the 2018 6 Hours of Spa-Francorchamps, the Aston went on to finish first in its class. As the successor to the winning Vantage GT2, its performance is hardly a surprise.
It joins the likes of the Porsche 911 RSR, BMW M8 GTE, and the Corvette C7R already featured in the game. Judging by its real-world performance, it will be more than capable of holding its own against the in-game competition.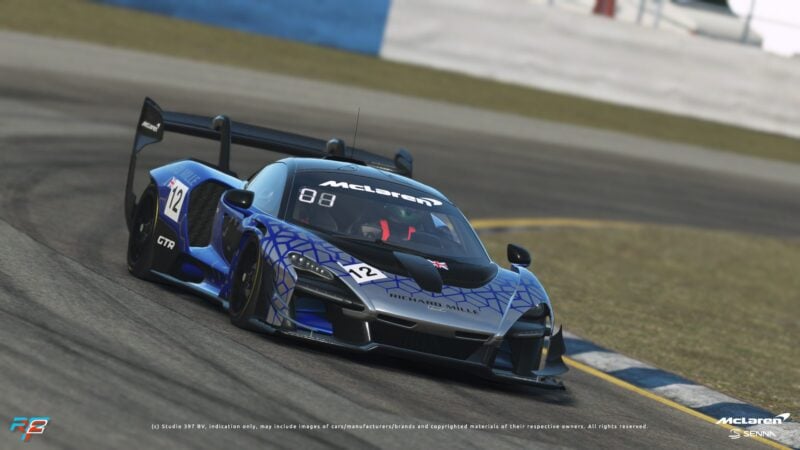 Next up is the McLaren Senna GTR. Originally teased at the beginning of August, it takes things in a different direction. Unbound by road or racing regulations, the Senna GTR is a machine intended to rule the track it's racing on.
Power comes from the same 4.0-liter M480TR twin turbo V8 used in the road-going Senna. Unlike its road-legal sibling, the GTR makes 814hp — 25hp more than the road car. Tipping the scales at 2,619lb, it is a modest 22lb lighter than "normal" Senna. Performance sounds equally eye-watering as McLaren claims the track monster as its quickest vehicle ever built outside of Formula 1.
The Two Strong Pack is available now for rF2 on Steam for $7.74 USD, which is a strong deal considering the two can be purchased separately for $5.52 each.
See more articles on Aston Martin, McLaren, and rFactor 2 DLC.