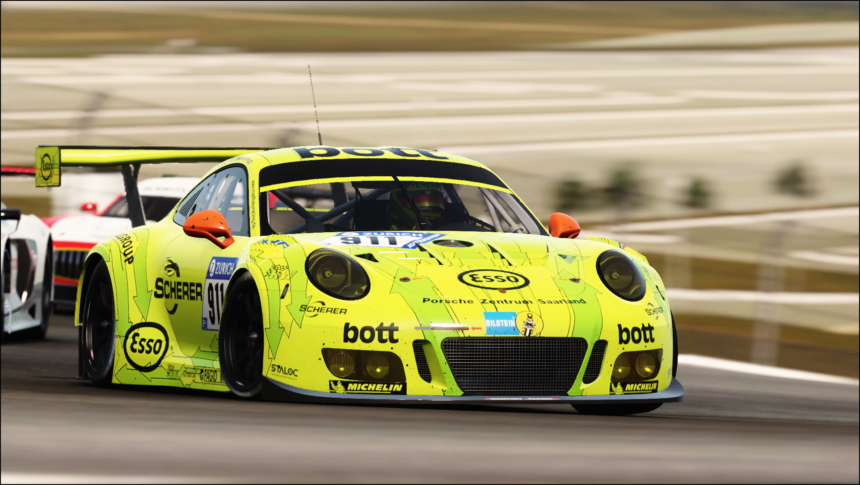 Following a PSN Store leak which revealed details of the upcoming DLC packs for Project CARS 2, it seems the content of one of the packs has already been found.
When the game launched, PCARS2 came with eleven Porsches available from day one, but it appears that more may be on the way. One GTPlanet member uncovered several new Porsche cars buried in the files of the PC version.
The game files contain nine Porsches, from the Carrera GT above, to the legendary 917K and last year's 919 Hybrid LMP1 machine. With the DLC plans listing eight cars per pack, it will be interesting to see how many cars will form part of the Porsche pack. The full list:
1970 Porsche 917K
1971 Porsche 908/03
1971 Porsche 917 Long Tail
1972 Porsche 917/10K
1978 Porsche 935
1987 Porsche 959
1987 Porsche 961
2003 Porsche Carrera GT
2016 Porsche 919 Hybrid
For PCARS1, Slightly Mad Studios included one car free each month, but it remains to be seen if the DLC plan for PCARS2 will follow the same path. One of these models could be free, or find its way into the Le Mans Pack. Either way, the PCARS2 Porsche pack will be one of four DLC packs covered by the Season Pass. It's due out some time between now and autumn 2018.
With details yet to be known on the DLC packs, we expect news from SMS soon on the contents and release dates.
Thanks to Alxander for the tip!
Featured image by Nato_777
More Posts On...