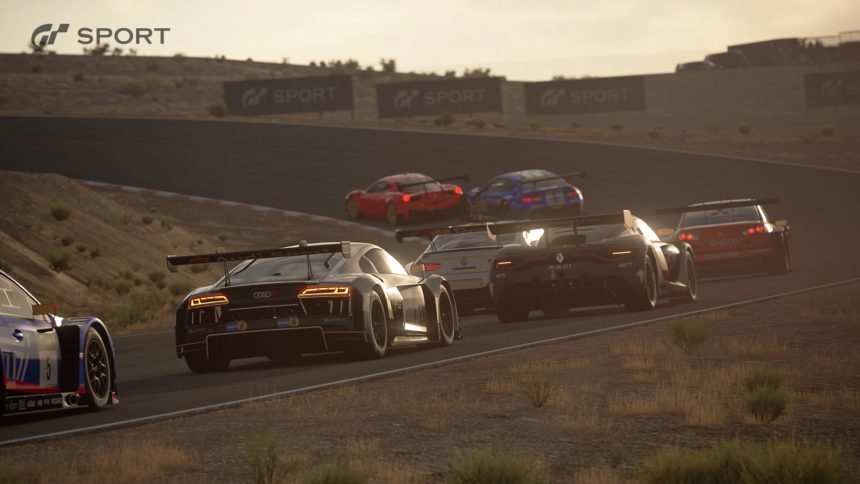 We bet you thought it was all done, right? Nope. The GT Sport direct-capture video parade marches on, this time heading to the western tip of the Mojave desert to take in Willow Springs Raceway.
Up top is the R8 LMS race car, one of the first cars ever seen in GT Sport (something it shares with the star of the second video). As expected, it finds itself tangling with the rest of the Gr.3 class, including the recently-unveiled AMG GT3 (one of our favourite new additions to the game).
Hot air balloons seem to be gaining popularity in racing games — they've taken up residence in all of the Forza Horizon entries, too — but they certainly add more atmosphere to a track that can feel a little barren in GT6.
The second sees the pack move up a class as the sun moves down in the sky. Polyphony's Vision GT cars make up a considerable amount of the lineup in Gr.1, and here they tackle Willow Springs at dusk. It's a chance to see the cars with lights ablaze, particularly the evil-looking rear of the Hyundai Vision GT, a car players haven't had much chance to inspect since it was revealed over a year ago.
There's still one more track to be shown off (no prizes for guessing which). Missed the other sets? You can check them all out below:
Gran Turismo Sport is earmarked for release at some point in 2017.
More Posts On...