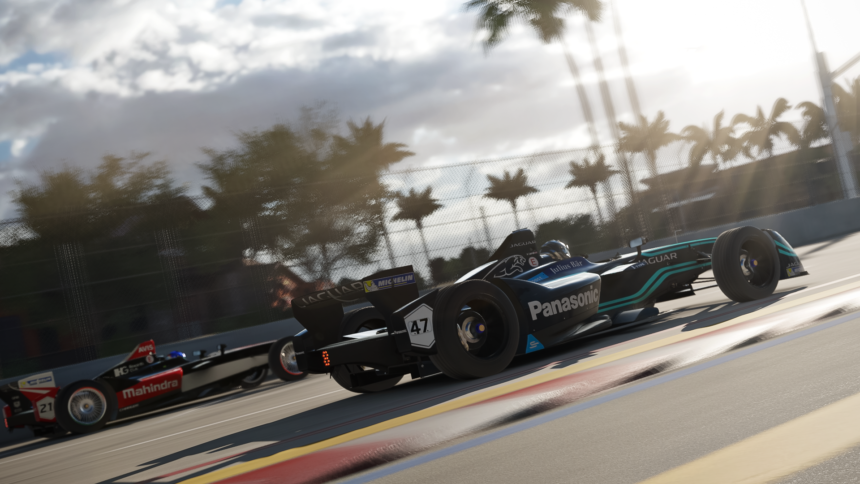 Enterprising members of the Forza community have found a way to significantly speed up progression through Forza Motorsport 7.
FM7 landed on shelves only two days ago (you can read our review here). However, Ultimate Edition owners have had access since last Friday. It's this version, and its perk-boosted "Forza Edition" cars, that's the focus of this XP and credit method.
The tool for the job is the Ram Runner Forza Edition. With a bonus of 7500 XP per race at the Test Track Airfield, the big truck can contribute almost 1/3 a driver level each race just on that alone.
Setting up the race is easy. A step-by-step set of instructions is here:
Head to Free Play, select the Ram Runner Forza Edition, and Test Track Airfield as the circuit. Make sure the race type is "Timed Race", the length is 30 seconds, and there are no Drivatars.
Start the race. You're alone on the track, so let the clock simply run down.
When the race is over, select Restart. Rinse and repeat to your heart's content.
With this method, you'll be leveling up roughly once ever four races. If you're looking for credits, that's around 70,000 per level (20k for the level-up itself, and 50k as a prize option). However, we recommend choosing the cars, at least when you can afford them. Not only are the discounts big (up to 400k), but they'll bump your Collector Tier.
If 30 seconds is simply too long for you to wait, there's an even faster method:
After running the race one time, change the race type to "Drift" and laps to one.
In the Advanced Rules, set the number of driver buckets to one.
Set the End Condition to "All Players In Bucket".
These settings will now have the race end as soon as it begins. Watch those credits and XP come rolling in…
This method arguably brings some value (however unintentional) to the VIP Car Pack, as the Ram is exclusive to it. There was a lot of controversy about the VIP pack including consumable mods when traditionally Turn 10 has given VIPs permanent credit-earning boosts. However, the company confirmed earlier today that VIP will revert back to the traditional permanent 2x boost in a future patch.
If we had to guess, we'd bet on this exploit being patched up by then too. Don't say we didn't warn you…
FM7 Featured image courtesy of ClydeYellow.
More Posts On...