UPDATE: A previous draft of this story suggested this news was a sure thing. We've updated the article to reflect its speculative nature — apologies for any confusion.
Two-time F1 world champion Fernando Alonso has already confirmed he'll be driving the Daytona 24H race in January. Now it sounds like the McLaren driver could be suiting up for a much more substantial sports car season in 2018.
The report comes from BBC Sport. The British outlet says a source close to Toyota has spilled the beans, claiming Alonso will test the TS050 on November 19, the day after the last WEC race of the season. "Le Mans is agreed," said BBC's source, "the rest of the season is still being negotiated but it looks like he will do most of the races."
Neither Alonso nor Toyota have confirmed this news, the former even referring to it as "just rumors" at the recent Brazilian Grand Prix.
Nonetheless, this is the latest in a string of interesting developments for the 36-year-old Spaniard. The deal would theoretically run alongside his F1 gig, with the possibility of participating in most of the 2018 WEC season. It would also move Alonso one step closer to achieving the triple crown of motorsports.
Earlier this year Alonso participated in the Indy 500, a race he could have won had it not been for engine failure. While it's expected he'll continue to chase that victory, that leaves two others: Le Mans and the Monaco Grand Prix. Should Alonso succeed he'll sit alongside fellow two-time F1 champion Graham Hill — quite the addition to Alonso's already impressive resumé.
Alonso has already won at Monaco in 2005 and 2006, leaving only Indy and Le Mans victories to chase. While the Japanese automaker has yet to win the event — despite coming all too close last year — chasing a win at Le Mans with Toyota is a real possibility.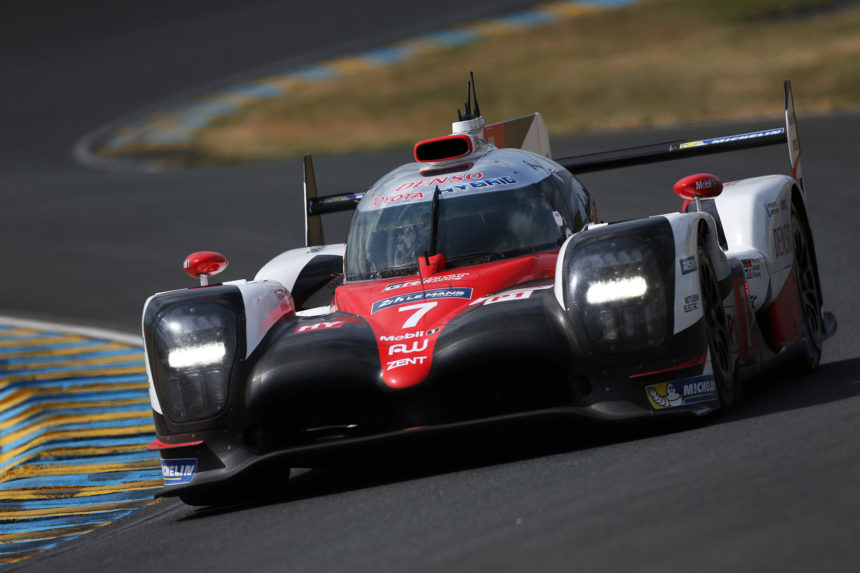 Interestingly enough, Toyota may be the only factory team racing in WEC next season. Audi retired from from the sport in 2016, and Porsche is set to withdraw at season's end on November 18. It will be interesting to see the turn out of next year's race at Le Mans.
At the time of writing, the Japanese giant has yet to confirm its 2018 WEC plans.
Luckily, Fernando will have preparation for the grueling race. As we've already mentioned, he'll compete in the Daytona 24 next January. F1 fans needn't worry as the Spaniard's loyalty lies with F1 first and foremost. McLaren racing director Eric Boullier elaborates:
"He has said he is keen to do some races outside. There is a case-by-case discussion. His main and first focus is F1, so that has to be the priority. We do everything we can to give him a competitive car and if he has this he will not race anything else."
With next year's McLaren adopting Renault power, things look to turn around for the team. As shown by Red Bull throughout 2017, Renault power is very promising and remains the only consistent threat to Mercedes next to Ferrari. Of course, things can always change in F1, but it's as good a starting point as any.
More Posts On...