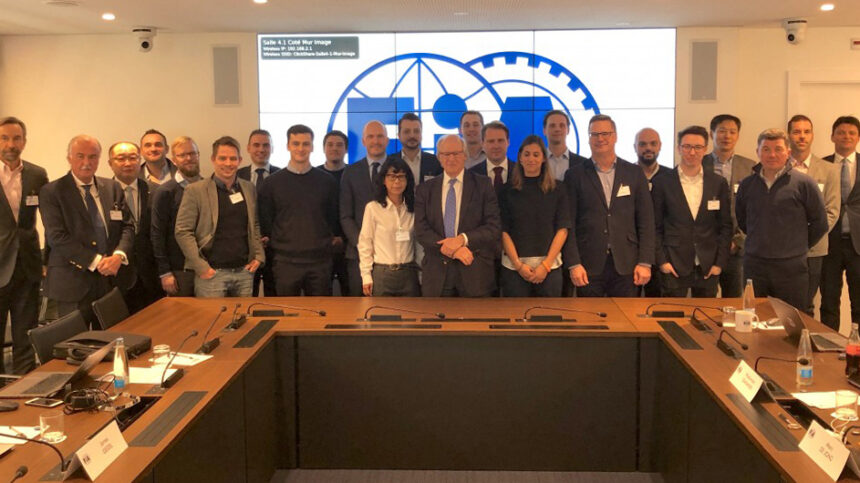 As announced at the Geneva Motor Show's first press day, the FIA's Digital Motor Sport Working Group has now held its first meeting.
FIA President Jean Todt announced the group's creation shortly before it met at the Federation's Geneva offices. The group consists of some of the highest-ranking motorsports officials from around the world, representatives from the FIA's drivers' commission and leading game development studios such as Polyphony Digital.
This new activity follows on from a successful 2018 season in GT Sport. After the finals in Monaco, there was the ground-breaking spectacle of GT Sport's first Online Championship winners receiving their trophies alongside the winners of traditional motorsport disciplines.
For its first meeting, the group covered a range of digital motorsports topics. Naturally the subject of how to encourage virtual drivers to take up "real" racing was significant — which may bode well for the progress of Gran Turismo's "Digital Licence".
The group also looked at organizational guidelines for digital sports, the role of officials in esports and a calendar of live events over the coming year. This no doubt includes the GT Sport World Tour event in Paris next week, where Polyphony Digital will reveal its plans for the 2019 season.
Other topics included how digital sports can be used as an educational tool, and the potential for it to drive audience engagement — especially with younger demographics.
FIA deputy president for sport, Graham Stoker, commented:
"Digital motor sport is developing at an incredible pace and the creation of the FIA Digital Motor Sport Working Group underlines the Federation's commitment to driving forward this exciting and innovative discipline. This inaugural meeting has provided us with the opportunity to share the broad-spectrum experience within the Group, evaluate a range of case studies, and determine a strategic framework.

"Innovating in motor sport is about understanding what will resonate with Generation Z and beyond, and the possibilities for creating accessible and affordable competitor pathways through digital motor sport are extremely exciting."
Following this first meeting, the Digital Motorsport Working Group will meet again in August.
More Posts On...