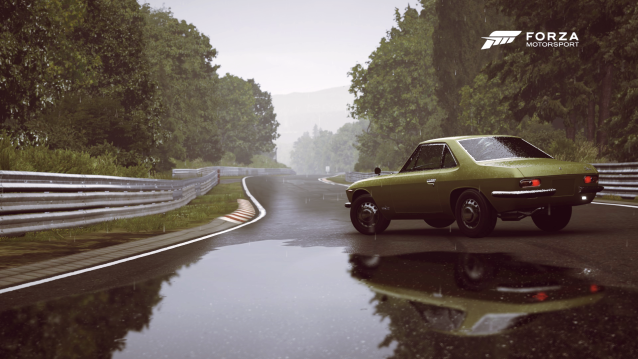 At the tail-end of 2015, Turn 10 quietly snuck the 1966 Nissan Silvia into Forza Motorsport 6, mated alongside the Mobil 1 Car Pack released just two days earlier. Not formally announced, players quickly identified that the CSP311 could only be obtained through the game's career mode.
Entering Volume 1 of the career, players could select any of the series, and then chose the Classic Compact division. Here, a pre-tuned version of the CSP311, tuned to the top of E Class could be obtained, though the parts could be removed after purchase — with a full Forzavista experience to boot. Shortly thereafter the Silvia would disappear from the game with nary a mention.
For those that missed out on the original opportunity, the first generation Silvia is now available to all on the Microsoft Store at no additional cost. Making its debut at the Tokyo Motor Show in September 1964 as the Datsun Coupe 1500, the hand-built machine was based on the Fairlady convertible. With 554 units produced, all powered by a 1.6-liter Nissan R series Inline-4 engine sending 96 horsepower to the rear wheels, the first-gen Silvia was capable of a topping out at 103 mph.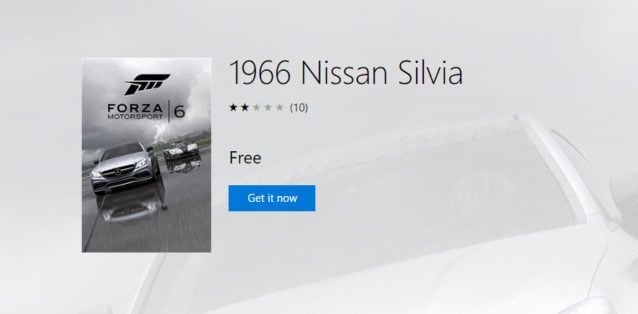 Interestingly enough, the first-gen Silvia won't be made available to Forza Motorsport 6: Apex players and while it's a strange omission, Windows 10 players can take solace in the fact that the Silvia is likely to be included in this year's Forza Motorsport 7, which will have a full-featured release on PC.
UPDATE: Reports are coming in that while the Silvia is available on the Xbox Store, it still isn't available in-game for players to purchase. False alarm — when/if Microsoft fixes this issue, we'll update this post again.
Hat tip to ALAN ULTIMATE for bringing this to our attention!
Forza Motorsport 6 is currently available on Xbox One.
See more articles on Forza Motorsport 6 DLC.