Project CARS 2 releases worldwide in three days. The hype is palpable, and with the numerous updates and tweaks that Slightly Mad Studios has made, we've tried to narrow down the features we're most looking forward to.
Last week, we gave our in-depth preview of the game. That has informed a lot of this list, but even the guys that didn't get behind the wheel have their say here. And you, the readers? Share your own lists in the comments section!
As ever, we present the list in no specific order: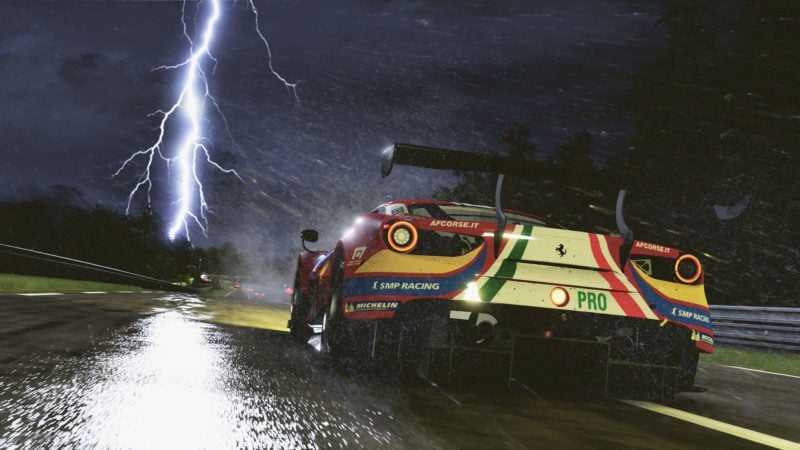 LiveTrack 3.0
Well this was going to be first, wasn't it? LiveTrack 3.0 promises a living, breathing circuit. Not only does it carry over the dynamic time and weather of the original game, it adds to that. Slightly Mad has added the four seasons to the rotation. A dynamic racing line evolves as the race goes on. Meanwhile, water pools during the rain, and moves around based on player interaction. And those clouds that caused the soggy track conditions? Their coverage determines which parts of the track dry faster.
LiveTrack 3.0 really does make the on-track experience feel like an actual day. It's not a dry, moment-in-time simulator — unless you want it to be. This means learning to adapt to everything the track can throw at you.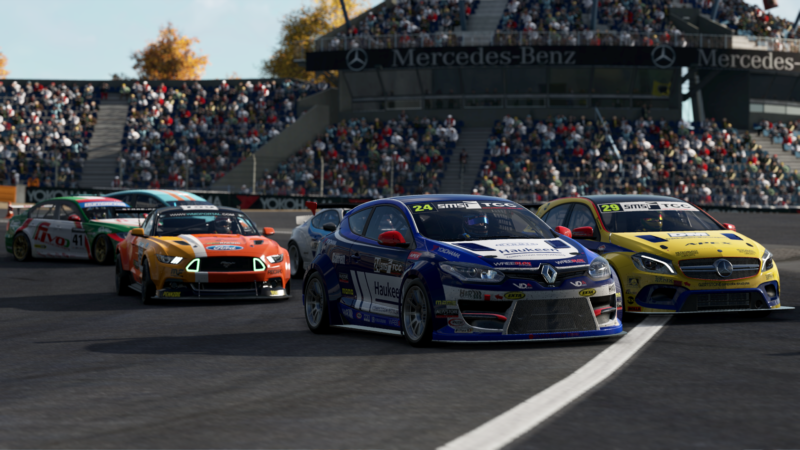 The New Tracks… Especially Knockhill
The first Project CARS arrived in 2015 boasting over 30 tracks. That's still an impressive amount two years later, which makes the sequel's 60+ all the more so. COTA, Daytona, Fuji, the Mercedes ice-racing track — we could go on.
With two Scots on the team, Knockhill was bound to get the nod. The 1.3-mile circuit, located in Fife, is a welcome addition the massive PCARS2 track roster. Knockhill is a staple of the British Touring Car Championship, and should make for close racing. Plus, as one of the shorter non-rallycross circuits in the game, it will be an excellent spot for the slower cars to duke it out. Ginetta Juniors, anyone?
Revamped Career Mode
Career Mode was a bit of a Marmite aspect of the first game. Some loved the forge-your-own-path approach. On the other hand, sticking to a calendar and signing contracts could get a little tedious for others. The game was about motorsport, and that meant no buying or modifying cars, or racing for credits. Your racing progress was your progression.
Most of the team here appreciated Project CARS' approach, but we're looking forward to the changes SMS has made. Invitationals have now been spun off into their own section: you still gain them through your on-track performance, but you can complete them on your own time.
SMS has also streamlined the tier system. It's now very clear where you'll progress based on a a selected starting point. Also, while the first game allowed players to pick any tier they wanted right from the off, the absolute top-shelf series are now locked away on startup. A little sense of progression, of having "earned" a seat, never hurt anyone.
Our Own Personal Tuning Assistant
Yes, Project CARS is a simulator. But not everyone playing it will be versed in the myriad settings options available to them. That's where the new race engineer comes in.
It's one of those "why hasn't this been done before?" moments. Basically, when entering the tuning menu, the race engineer will enquire about a few different subjects. Having trouble with the suspension? He'll ask you a couple of questions about what's troubling you, and make adjustments based on your answer. At any point, you can jump in and do the wrenching yourself.
The race engineer should not only help players unfamiliar with the dark art of tuning, but also encourage them to try it themselves. As our teachers always told us back in the day, knowledge is power.
Broadcast & Esport Features
The GTPlanet community hosts a lot of online racing. Ensuring races are viewable can be a logistical nightmare. SMS showed us some PCARS2's broadcast features back at E3, and it impressed us. Having broadcaster — and director — slots for races means being able to swap from camera to camera in-game. It should result in an uptick in stream quality, not just from the established Esport outlets, but even those playing from home.
PCARS2 is also introducing a racing license system into the franchise. It isn't new to the genre; iRacing has done it for years, and GT Sport will have its own system in place next month. But regardless, it should improve the online experience for all players if it functions as intended. Pairing players off based not only on speed but also race etiquette means crashers will stay with crashers. Ideally, you'll find like-minded individuals lining up beside you on the grid, without even having to hunt them down.
There you have it. Like the list? Disagree with it? Let us know in the comments. There's not long to wait now: Project CARS 2 launches this Friday, September 22, on PS4, XB1, and PC.
More Posts On...