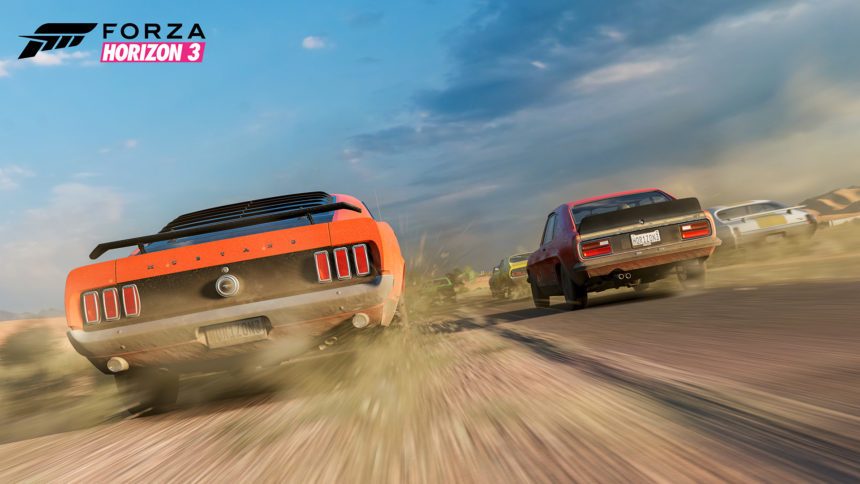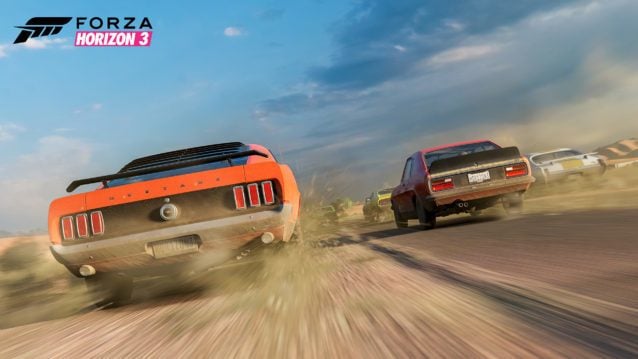 Forza Horizon 3 was revealed earlier today. Taking place in Australia, it promises 350+ cars, a deeper level of customization, and full cross-platform support with the Windows 10 platform when it launches this September 27. Turn 10 have now revealed the game's pre-order details, as well as how the Forza Rewards player loyalty program will support the new title.
Forza Horizon 3 Versions
Much like Forza Motorsport 6 last year, Horizon 3 pre-orders comes in three flavours: Standard, Deluxe, and Ultimate. When purchased digitally, all three come with cross-play support with the PC platform, as well as a car pack each for FM6 and FH2. The Deluxe and Ultimate editions add the FH3 Motorsport All-Stars Car Pack, signalling a change in the Horizon series: the addition of full-blown race cars. There are 10 cars included in this pack:
2016 Ford #66 Racing GT Le Mans (recently added to FM6)
2014 Audi #45 Flying Lizard Motorsports R8 LMS ultra
2014 Chevrolet #3 Corvette Racing Corvette C7.R
2014 Dodge #94 SRT Motorsports Viper GTS-R
2014 Ferrari #51 AF Corse 458 Italia GTE
2015 Nissan #1 NISMO MOTUL AUTECH GT-R
2015 Lamborghini #63 Squadra Corse Huracán LP620-2 Super Trofeo
2016 Holden #22 Sharkbite HRT VF Commodore
2016 Ford #55 Supercheap Falcon FG X
2014 #55 BMW Team RLL Z4 GTE
VIP Membership provides players with access to exclusive events as well as additional prizes throughout Horizon 3's progression. They'll also receive five exclusive new cars:
2016 Lamborghini Aventador LP750-4 SV
2016 Koenigsegg Regera
2015 Ultima Evolution Coupe 1020
2015 Ferrari F12tdf
2015 Ford Falcon GT F 351
Lastly, the Ultimate Edition includes both Early Access and the Car Pass. Early Access does what it says on the tin (er, wristband?): players will begin their journey through the game four days before others. The Car Pass is much like the one in FM6: a season pass-style early purchase of the first six car packs the game will offer, at a discount price over buying each individually. Each car pack will include 7 new rides, totalling 42 by the end of the six month period.
Retailer Pre-Order Cars
American retailers will be offering different cars as bonuses for pre-ordering. From our understanding, the stock versions of these cars will be available to all players, with the retailer-specific models being tuned to the tops of their respective classes. The breakdown:
Gamestop: 2015 Ferrari 488 GTB & 2015 Dodge Challenger SRT Hellcat
Amazon: 2016 Audi R8 V10 plus
Best Buy: 2016 Jaguar F Type Project 7
Xbox Dash: 2016 Mercedes-AMG C 63 S Coupé
Microsoft Store: 2016 Ford Mustang GT350R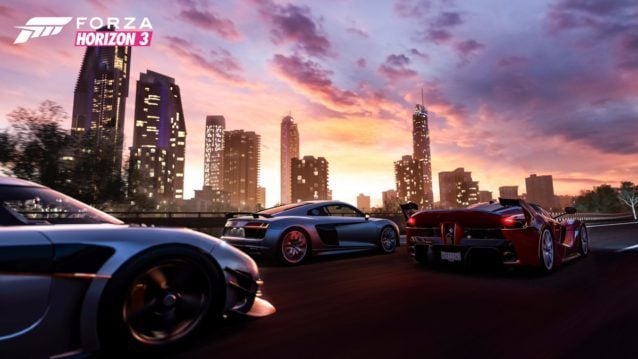 Forza Horizon 3 Loyalty Rewards
For those unfamiliar, the Forza Rewards program is a free opt-in service Turn 10 have provided for the last few years that provides various bonuses to players. Currently, players can redeem their points on a weekly basis for free credits in games as far back as Forza Motorsport 4. Naturally, the program will be changing with Horizon 3's release, and T10 have announced the Tier Rewards players will have the option of redeeming when they first load the game up:
Tier 2: 2005 Honda NSX-R
Tier 3: 2003 Nissan Fairlady Z
Tier 4: 2016 Audi V10 plus
Tier 5: 2012 BMW M5
Tier 6: 2009 Ferrari 458 Italia
Tier 7: 2013 SRT Viper GTS
Tier 8: 2013 McLaren P1
Tier 9: Lamborghini Hurácan LP 610-4
Tier 10: 2017 Ford GT
Eagle-eyed readers will note Tier 9 is the current maximum, so an adjustment prior to release should change that.
If you've played either Forza Horizon 2 or Forza Motorsport 6, you'll be offered a 2014 Local Motors Rally Fighter and 2017 Ford Raptor, respectively. If you were a VIP in either of those titles, you'll receive a Koenigsegg One:1.
We'll have more news on Horizon 3 from the show floor tomorrow!
More Posts On...
The original comments for this post are no longer available.