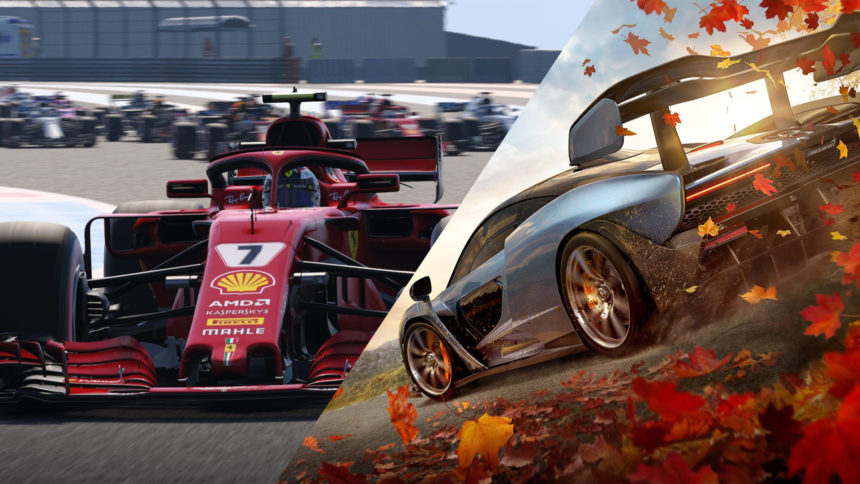 With only a few days to go until Gamescom, we already know which games are up for awards.
Making headlines — pun thoroughly intended — in the "Racing Game" category are none other than F1 2018 and Forza Horizon 4. As two of the biggest racing titles due out this year, it's not a surprise to see them on the list.
Joining F1 2018 and FH4 in the racing category is also Sonic Team Racing. For those that don't know this particular title, think Mario Kart but with Sega characters.
Our hope is that either FH4 or F1 2018 win the category though. From what we've seen so far, it'll probably be a hard fought battle between the two as well.
FH4 wowed us with its debut back in June with its list of features. But the seasons and the ability to own businesses was only the beginning. Since then, we've seen leaked car lists, pictures that suggest we'll get a Unimog, and even the potential for some Bond cars. To say we're looking forward to FH4 is a bit of an understatement.
F1 2018 also has us looking forward to its August 24 release date — even more so after our chat with Lee Mathers.
This year's F1 game is already shaping up to as the most realistic to date. Couple that with the historic cars and new career mode and it really looks like a winning addition to the franchise.
In addition to its place in the racing category, F1 2018 is also up for some other awards too. In both the "Simulation" and "Sports" categories, F1 2018 sits among its two other competitors.
FH4 is also up for an additional award as well, the "Best Xbox One Game".
Hopefully, both F1 2018 and FH4 can take home some awards from this year's show. We won't need to wait long to find out either. The awards will be announced on August 25 during the opening hours of the show.
More Posts On...