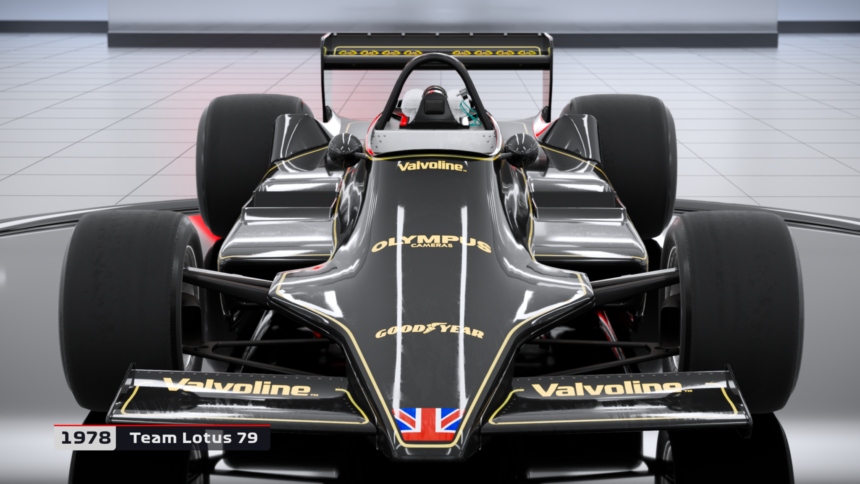 As the countdown continues for F1 2018, Codemasters has revealed the full list of classic cars that will be available to players.
In addition to the modern Brawn BGP-001 and Williams FW25, players will be able to take the wheel of six new cars from the 1970s and 1980s.
The most notable cars in the reveal trailer are Niki Lauda's Ferrari 312 T2 and James Hunt's Mclaren M23D. Both cars are best remembered from Hunt and Lauda's legendary title fight in 1976.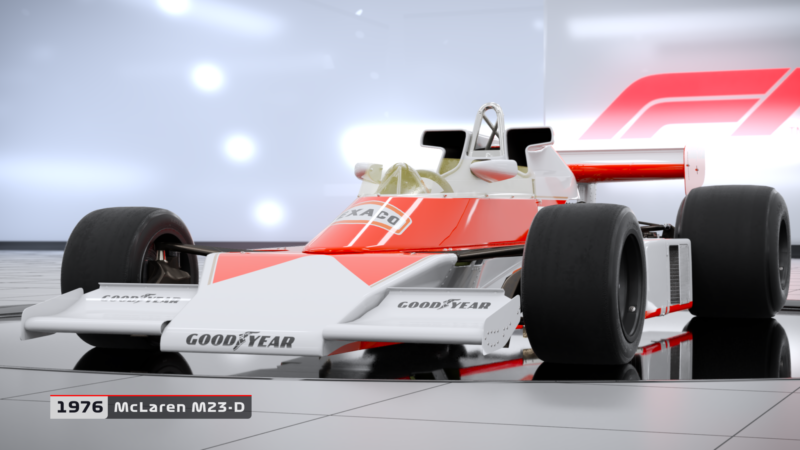 Joining them are Emerson Fittipaldi's 1972 Lotus 72D and Mario Andretti's 1978 Lotus 79. The 79 dominated the 1978 season thanks to its pioneering use of ground effect aerodynamics, winning seven races.
Completing the new arrivals are the 1979 Ferrari 312 T4 and 1982 Mclaren MP4/1B. The Ferrari helped take Jody Scheckter to the 1979 championship in a thrilling battle against teammate Gilles Villeneuve.
For fans who enjoyed the classic cars in F1 2017, all twelve cars will be returning in F1 2018. With the reveals from Codemasters complete, we have the full list of new and returning cars below:
1972 Lotus 72D
1976 Ferrari 312 T2
1976 Mclaren M23D
1978 Lotus 79
1979 Ferrari 312 T4
1982 Mclaren MP4/1B
1988 Mclaren MP4/4
1991 Mclaren MP4/6
1992 Williams FW14
1995 Ferrari 412 T2
1996 Williams FW18
1998 Mclaren MP4-13
2002 Ferrari F2002
2003 Williams FW25 (Headline Edition Bonus)
2004 Ferrari F2004
2006 Renault R26
2007 Ferrari F2007
2008 Mclaren MP4-23
2009 Brawn GP BGP-001 (Headline Edition Bonus)
2010 Red Bull RB6
Be sure to stay tuned for more news in the run-up to release. F1 2018 launches on Playstation 4, Xbox One and PC on August 24.