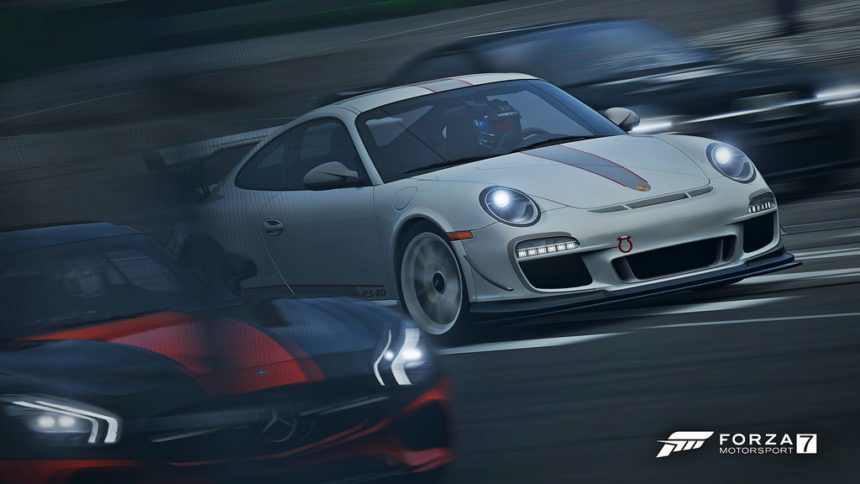 Forza Motorsport 7's Specialty Dealer has shuffled once again. As we've come to expect over the previous month, the repeats continue.
For the fifth consecutive week, a recycled lineup takes center stage. With that out of the way, let's have another look at the cars brought to the showroom floor:
Specialty Dealer Update: January 16
2012 Lamborghini Aventador (Super Rare +902; 523,250cr)
1994 Nissan Silvia K (Common +77; 44,850cr)
2012 Porsche 911 GT3 RS 4.0 (Rare +457; 264,500cr)
We remain hopeful this is a means of catching up any newcomers with previous offerings. With no word on the long-term plan from Turn 10, it seems the full cycle is set for an encore. We're at the fifth week right now; the last genuinely new lineup was week 11.
Fortunately, the latest car pack offers some new machinery to toy around with. Even better, the Hyundai car pack adds two more vehicles to the equation — and they're free.
As usual, this week's lineup will remain as is for the next six days. If you missed out before, you have plenty of time to save up. As a quick point of reference, all three cars cost a combined 832,600cr. To put that into perspective, this week's combined total is a bargain in the face of Ferrari 250LM from last week.
Featured image by GTDNick72.
More Posts On...