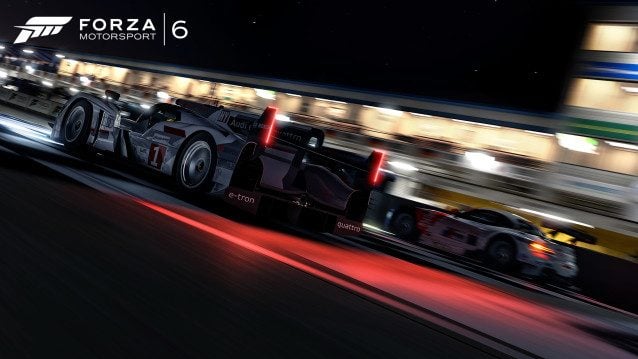 After an exciting Audi RS6 showdown, the racing keeps getting more intense in the Forza Racing Championship. Drivers this week will be treated to some high speed fun in both the Elite and Recreational categories. The stars of the track this week will be the Audi #2 Audi Team Joest R18 e-tron quattro for Elite-class drivers and the Audi RS5 Coupe for those participating in the Recreational Series.
Entering Week 3, the Elite category takes Forza Motorsport 6 drivers to the daunting Sebring circuit in it's full variant glory. The famous Florida-based circuit will provide a fine proving ground for Audi's ex-flagship LMP. With plenty of high-speed straights and high-speed corners, those in the Elite category will need to push hard yet cautiously to put in a good time. It isn't called Elite for nothing, after all. This will be the final Rivals event of the tournament.
For those who prefer a more casual pace and find their thrills in Forza Horizon 3, the Recreation series hits it's 5th week with a delightful RS5 and Rainforest Circuit combo that should please fans of Playground's open-world wonder. Those who participate in this event will earn themselves the evasive Nissan Silvia K's 1994. No record-breaking times required, just complete the event and you've earned yourself the drift icon.
As the tournament ramps up on both sides of the Forza fence, make sure to keep up to date with all the goings on — there's still 2 more events in the Recreational category — as the Elite series will soon enter the Grand Finals phase on December 11.
This will include a 16 player live-streamed showdown that will be watchable on Twitch and Beam channels. If last season is anything to go on, we're in for a treat. Good luck to all those competing!
See more articles on Forza Racing Championship.