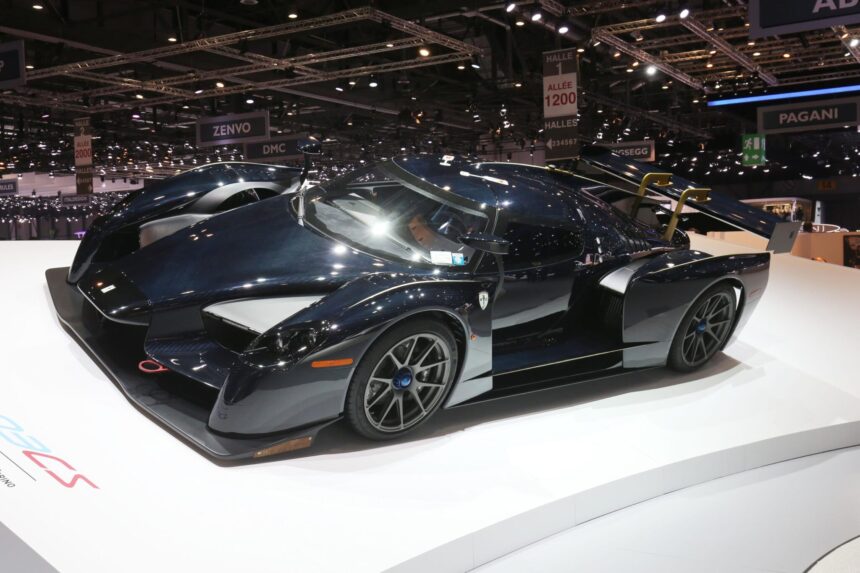 Yesterday, most eyes on Scuderia Cameron Glickenhaus (SCG) were on the reveal of its Hypercar-class competitor. Of course when a company unveils a new car it doesn't take long for gamers to start clamoring for the car to come to their chosen racing game, and so it proved.
One video game fan floated just that question on the SCG Facebook page, and garnered quite a surprising response. Commenting on one article, Patrick Tadeo asked "Has Polyphony Digital gotten in touch with you guys to feature you on Gran Turismo, either as an update on Sport or in the next game?". SCG's pretty blunt answer was "When they pay us a fair royalty they can come by. We simply want to be paid what they pay others…"
By that response, it seems like a similar situation to the one affecting Lotus's presence in GT Sport. Lotus was part of the game's beta test but mysteriously absent from the final product. A source inside the Norfolk brand told us that this essentially came down to an unusual contract of diminishing returns over time which meant Lotus would receive less money — potentially due to the game's 11-month delay — than its peers. However it seems both parties are working on a resolution still.
What SCG considers a "fair royalty" is something very much up for debate. It's a boutique brand that produces some simply spectacular vehicles. The name first hit prominence in the automotive world with the Ferrari P4/5 by Pininfarina, a car James Glickenhaus commissioned from Pininfarina. Although never technically called SCG001, the car spawned a racing version — the P4/5 Competizione — which Glickenhaus refers to as SCG002.
Perhaps its best known car is SCG003. This is a GT3-level (albeit not GT3-class) racing car that SCG races at the Nurburgring 24 Hours each year — even taking overall pole position in 2017 with a 8:15.427 lap. It's available as a customer race car, a road car and a track-day oriented model. SCG also produces a sports car by the name of SCG004 and an off-roader called SCG Boot, while there's a retro coupe and cabriolet known as SCG006 in the works too.
However impressive the SCG cars are though, it still builds very few of them. Under NHTSA rules for low volume manufacturers, it's allowed to make up to 325 cars a year but actually makes around 4% of that number at present. While a brand well known in racing circles, it is unlikely to carry the general recognition — and thus marketable value for Gran Turismo — of a name like Lotus, Bugatti, or Pagani.
It does though at least seem like SCG and Polyphony Digital are talking. Although not explicitly stated, it's easy to infer from SCG's Facebook comments that the two have spoken and their valuations do not yet meet. That does give some hope of seeing the Glickenhaus cars in a Gran Turismo game in the future.
We have technically seen an SCG car at a Gran Turismo event before. The yellow SCG003C appeared as part of the backdrop on the big screens at the GT World Tour event at the Nurburgring. This turned out to simply be a still image from the real Nurburgring 24 Hours, but it did get some keen-eyed fans excited — and then disappointed.
For now though, expectations should be tempered by reality.