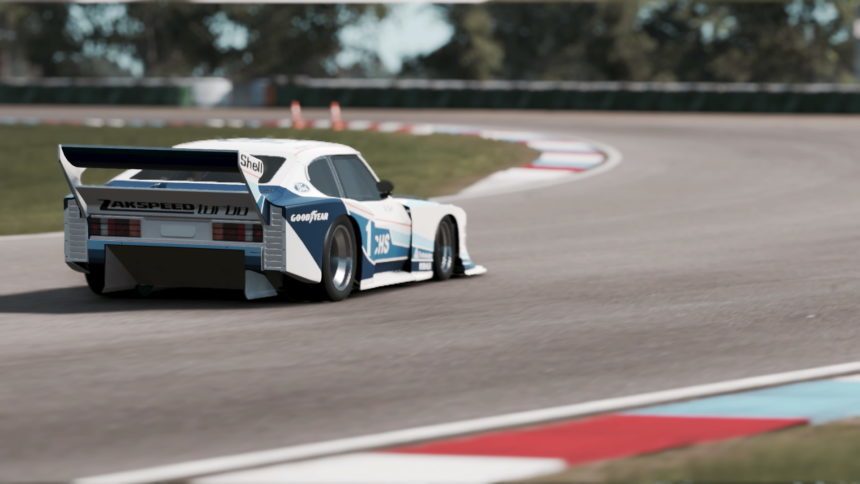 A new Community Event is available for players to take on in Project CARS 2. Following last week's challenge against Ben Collins, this time around it's a trip to the Czech Republic that awaits players.
The obscure Brno GP circuit is one of Project CARS 2's more unique inclusions. The title's track roster is incredibly varied and Brno is just one of the reasons why. It's a track famed for the hosting of MotoGP events but that doesn't mean we can't have some good four-wheel fun on the track.
Players are driving a Group 5 beast this week, with the Zakspeed Ford Capri as the center of attention. The car has a wicked bite in the lower gears, meaning even a slight amount of over-revving could ruin a lap time. Be patient around the track's tight turns and floor it during high speed segments.
Clear skies allow for perfect conditions on the track and tuning moguls can get stuck in with tweaking the car as custom setups are allowed. The event will run from February 05–12.
Cracking the top 10 will prove difficult for this event. Times are more varied than usual with the current leader posting a sub 2:00.00 but the driver in 10th place coming in at 02:04.378. Something tells us this one is going to be highly contested, so even if you place well initially, keep tabs on the leaderboard.
Zakspeed Burnout
Track: Brno GP
Car: Zakspeed Ford Capri Group 5
Weather: Clear
Class: Group 5
Minimum Grade: U100
Fixed Setup: No
More Posts On...