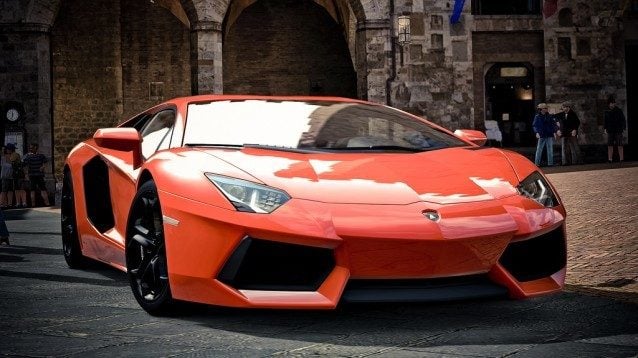 The two latest DLC packs for Gran Turismo 5 are now available in the North American PlayStation Store. Here's a quick review of the new content that's available:
Car Pack 3 ($5.99 USD / €5.99 / £4.79)
Nissan Leaf G 2011
Aston Martin V12 Vantage 2010
Volkswagen [Beetle] 1200 1966
Jaguar XJR-9 LM Racecar 1988
Lamborghini Aventador LP700-4 2011
Mini Mini Cooper S Countryman (R60) 2011
Speed Test Course Pack ($3.99 USD / €3.99 / £3.19)
To find and purchase the new content from the PlayStation Store, perform a search for "car pack 3", or "speed test".
As of writing, the DLC is still not yet available in Europe; it should go live in other territories when their respective PlayStation Stores are updated on Wednesday, January 18th. Note that you can still experience the Route X test course if you join an online race being held at the circuit.
Stay tuned to our forums for more detailed availability information in your local area. Thanks to Mitch for the early tip!
GT5 Photomode images by Spark_GTP and Viper224.
More Posts On...
The original comments for this post are no longer available.