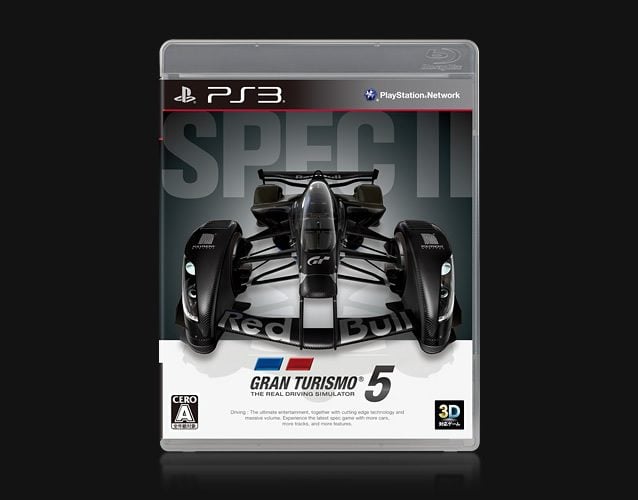 Gran Turismo 5 will be getting a new cover featuring the Red Bull X2011, along with a refreshed disc that includes GT5 Spec II – in Japan, at least. According to the announcement posted on Polyphony Digital's Japanese website, the new package will be available starting February 2, 2012 in the country.
As of writing, similar news has not yet been posted to the company's European or North American websites.
Thanks to arda_tirmas for the quick tip!
See more articles on Gran Turismo 5 Spec II.