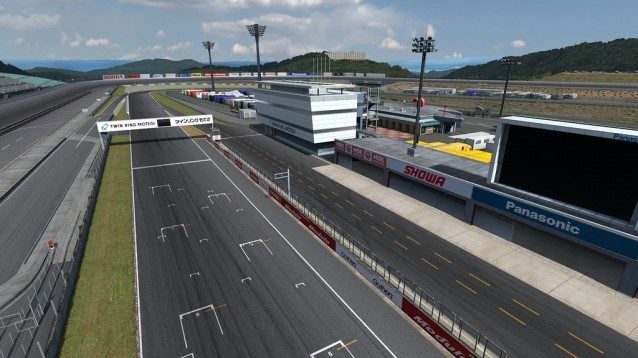 Gran Turismo 5's new downloadable content, which was leaked to include Twin Ring Motegi and the Scion FR-S, has just been officially confirmed via the official PlayStation Blog.
The new content will become available this Wednesday, June 27, 2012; though specific timing of updates to the PlayStation Store vary around the world (it's already live in the U.S. PlayStation Store). Twin Ring Motegi and its four variations will be available to purchase for €4.99 / £3.99 / $5.00 USD. The Scion FR-S will be available for free.
New high-resolution screenshots of Twin Ring Motegi and its variations have also been published. Note the Gran Turismo Café, the world's only official Gran Turismo-themed restaurant which opened at the circuit in 2009, is visible inside the track's facilities. Thanks to pipi_r6 for the tip!
See more articles on Gran Turismo 5 DLC, Scion, and Twin Ring Motegi.