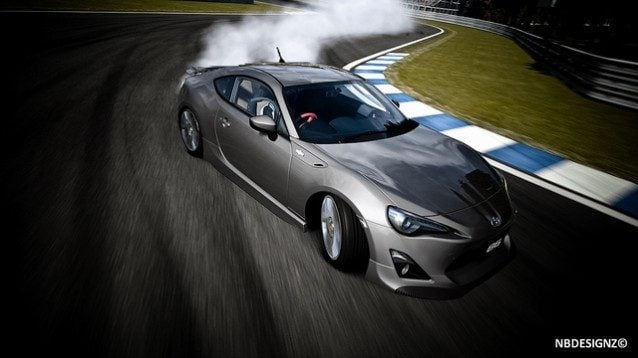 The official Italian Gran Turismo website has just published (UPDATE: this content has since been removed) new details about Gran Turismo 5's upcoming downloadable content.
As expected, Twin Ring Motegi will be coming to the game, including four different configurations: the Road Course, Super Speedway, East Course, and West Course. It will be available at a price of €5.00 (prices in other regions have not yet been confirmed).
The Scion FR-S, a variant on the Toyota 86, will also become available in the game at no cost. Stay tuned for more official information regarding release dates and international pricing soon. Thanks to all of you who sent this in so quickly!
GT5 Photomode image by NBDESIGNZ.
See more articles on Gran Turismo 5 DLC, Scion, and Twin Ring Motegi.