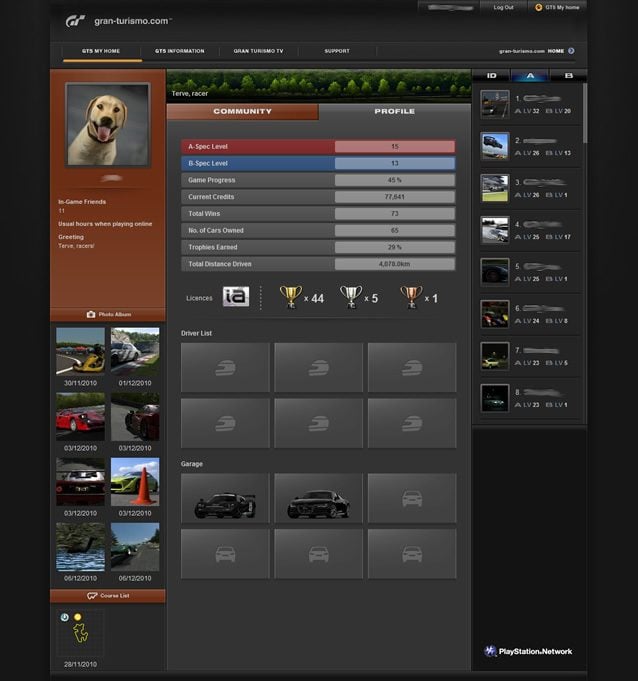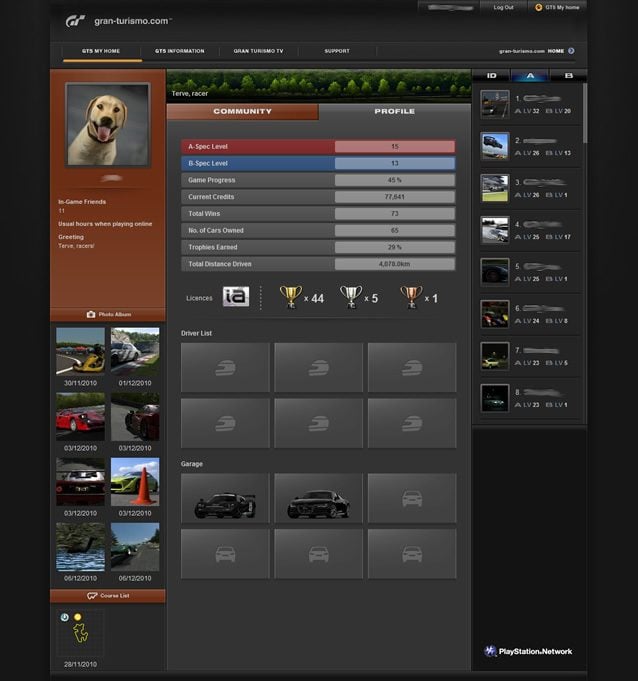 The web-based portion of Gran Turismo 5's social networking features revealed at TGS 2010 have been quietly launched on Polyphony Digital's official Japanese and Hong Kong websites. Fortunately, the Hong Kong site is entirely in English and is fully compatible with all PSN accounts from around the world – sign in here to give it a try.
You can view your in-game profile, stats, message board, logs, shared photos, shared tracks, and those of all your friends – just as you see you in GT5's Community section. You can also read and send in-game mail from the comfort of your computer keyboard. So far, it appears to work very well, though the ability to control B-Spec races is still absent (for now).
Thanks to all who sent this in!
More Posts On...
The original comments for this post are no longer available.